2017 Georgia General Assembly
Update: Wednesday, April 5, 2017
State Legislature Adjourns for 2017 Session! Last Friday morning, at about 12:50 am the Georgia General Assembly concluded its 40-day session.  Traditionally, the legislature had observed a 12:00 midnight deadline for adjournment, but as they say: that was then and this is now.  They re-read the law and concluded that a "legislative day" ends whenever they say it ends, so that's that. It gave them another hour to push through legislative that they have been considering since late January.  It was another "mixed bag" year of wins, a really important one, coupled with some losses for us
First the good news: for the 3rd year in a row,  our efforts to restore the E/M codes in the ACA code set to Medicare levels has passed in the state budget.  That means that 76 additional CPT codes will be increased effective July 1, 2017.  We'll post that list on our website shortly.  Secondly, we got the budget committee to appropriate funds and language in the Medicaid budget to resolve the attestation problem for those being denied the rates due to moving or opening an another office after 12-31-14; or that they, for any number of perfectly logical reasons did not attest for the ACA funded increase in 2013 and 2014.
Additionally, we're sorry to report, 3 bills we opposed all passed, but we are hopeful for the Governor's veto on 2 of them.  HB 280 was the so-called "campus carry" bill, which allows students 21 and over to carry concealed handguns on college campuses. Gov. Deal vetoed a similar bill last year, but signaled he may sign this one.  SB 125 would give PA's the write for hydrocodone to children under 18, so long as the Rx was for a 5 day supply and totaled less than 100 milligrams.  And finally, SB 14 passed, which would add "severe autism," as deemed by a physician, to the current list of conditions for which possession of cannabis oil is legal.
Thank you to Legislative Committee chair  Melinda Willingham, MD and her committee members, our lobbyist Betsy Bates, and all of the members who contacted their legislators during the session or who attended our Legislative Day at the Capitol in February.  You DID make a difference!
House Appropriations Committee Leadership
Terry England, Auburn
404-463-2247 Cap
terry.england@house.ga.gov
Rep. Butch Parrish, Swainsboro
Chair, Sub-committee on Community Health/Medicaid
House Leadership
Rep. David Ralston, Blue Ridge
Speaker of the House
Rep. Jan Jones, Milton
Speaker Pro Tem
404-656-5072
jan.jones@house.ga.gov

Rep. Jon Burns, Statesboro
404-656-5052
jon.burns@house.ga.gov
Senate Appropriations Committee
Sen. Jack Hill, Reidsville, Chair
404-656-5038
jack.hill@senate.ga.gov

Sen. Dean Burke, MD, Bainbridge
Chair, Subcommittee on Community Health & Medicaid
dean.burke@senate.ga.gov
Senate Leadership
Lt. Gov. Casey Cagle, Gainesville
Sen. Bill Cowsert, Athens
Senate Majority Leader 
404-463-1366
bill.cowsert@senate.ga.gov
Sen. David Shafer, Duluth
Senate President Pro Tem
404-656-0048
david.shafer@senate.ga.gov
 FY 2016
Sample Letter to Email to Legislators re Medicaid-Medicare parity payment issue
House & Senate Appropriations Medicaid sub-committees which will consider state Medicaid budget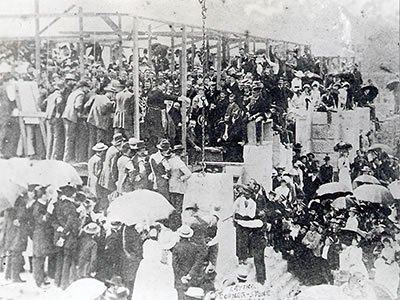 House Bills, Final Status:
HB 44, The FY 2018 budget. The Dept. of Community Health (Medicaid & Peachcare) budget contains:
$17M to increase 76 CPT codes for primary care physicians & 4 codes for OB's to 2014 Medicare rates. (Total funds $56.7M). This is the "3rd phase" of restoring the ACA Medicaid rates increases of '13 and '14. A great win for us and we appreciate the Governor's and the Appropriations leaders support of this move.
The final budget added $6.5M to solve the "attestation problem" effective July 1, 2017.
$20.7M "to cover behavioral health services for children under 21 who are diagnosed as autistic."  (Total funds: $65.6M)  We have submitted our suggestions for the use of these funds, but no plans have yet been made public.
$2.5M for "behavioral health services to children ages 0-4."  (Total funds: $8M). No plans for these funds have yet been made public.
A big thank you to Reps. Butch Parrish, Swainsboro and Terry England, Auburn, chair of the Medicaid Appropriations sub-committee and Chair, House Appropriations Committee respectively for their strong support of the Medicaid-Medicare parity issue.  And to their respective Senate counterparts, Sen. Dean Burke, Bainbridge and Sen. Jack Hill, Reidsville.  Without the strong support of these four legislators we could not have reached this important goal. They are strong supporters of rural healthcare & a strong primary care physician workforce in Georgia and the critical role it plays in sustaining the economic viability of these communities. Thanks also to House Speaker Pro Tempore Jan Jones, Johns Creek; and House Majority Leader, Rep. Jon Burns, Statesboro; and their Senate counterparts, Sen. David Shafer, Duluth and Sen. Bill Cowsert, Athens for their help on the Attestation problem.
HB 65, add Autism as condition for cannabis oil : Would add 8 more "medically qualifying conditions" to the state's medical cannabis oil law, including ASD.  Others are: Tourette's syndrome,, Alzheimer's, HIV, and AIDS, et al. This bill morphed into SB 14, below, which passed.
Surprise Billing, prevent: HB 71: This bill aimed at curtailing "surprise billing" but one feature would require physicians, as a condition of hospital privileges, to accept the hospitals plan and empower the hospital to enter insurance contracts. The bill was tabled on the House floor and did not pass.
HB 157,  Medical specialty advertising. Revises criteria for advertising a medical specialty certification. Died in House Health Committee.
HB 165, Requirement for MOC: Would prohibit using Maintenance Of Certification (MOC) as a condition for hospital/staff privileges, employment in state medical facilities, reimbursement from third parties, or malpractice insurance coverage. (A legislative priority of MAG). The provision re "hospital staff privileges" was removed after hospital opposition and the bill passed.
HB 241, Krabbe disease, screening for.  would add Krabbe disease to list of newborn screenings, to be done separately at cost to parent as option. Passed.
HB 280: Campus Carry, would permit students 21 and over to have concealed carry permits on college grounds, with a few exceptions. Passed.
Senate Bills, Final Status:
SB 8: would prohibit "surprise billing" by a physician to a patient on basis that they were out-of-network. Support concept but others features are problematic. Passed Senate. A different approach from HB 71 in the House. This bill was merged in the House Insurance committee with elements of HB 71.
SB 14. Would add autism to the list of medically qualifying conditions to legally possess CBD oil. This bill was amended and now contains HB 65 (above). Passed.
SB 81, Most of the bill is aimed at curbing opioid abuse, which we support. But it also requires doctors to register with the PDMP by 1-1-18 and to check on prescriptions of certain drugs every 90 days. Non-compliance is reported to the Composite State Medical Board.
SB 118: Mandates insurance plans to cover autism services for children up to age 18.  (Current law is 0-6 yrs.). Failed in Senate Insurance Committee.
SB 125: Would permit PA's to prescribe hydrocodone, if supply was limited to 5-days and for children, no more than the lesser of 30 pills or 100 milligrams. Passed.  Thanks are due to Rep. Wendell Willard, Sandy Springs, who tried to amend children out of the bill in House Rules Committee.
For a complete text of any these bills you can visit the Georgia General Assembly website:  www.legis.state.ga.us.   For more information on these or other bills, contact Rick Ward, at the Chapter office, at jrice@gaaap.org. Thanks to the members of the Legislative Committee for their efforts during the session and to all our members who contacted their legislators about our issues.  Your support and participation in the legislative process is vitally important to our advocacy.