Georgia AAP Launches Behavioral Health Too!

The Division of Behavioral Health manages programs and services delivered by DBHDD's community-based behavioral health providers, which are divided into three tiers:
TIER 1(Comprehensive Community Providers) 
Comprehensive Community Providers are DBHDD's community service boards, which serve as the public safety net and offer a core benefit package, as well as additional specialty services.
Psychiatric Evaluation
Behavioral Health Assessments
Case Management and Skill Building
Nursing Evaluations
Individual, Family and Group Counseling
Peer Support Services
Diagnostic Assessment
Addiction Services
Crisis Intervention
TIER 2 (Community Medicaid Providers)
Community Medicaid Providers ensure choice for individuals receiving Medicaid and offer a core benefit package.
Services same as Tier 1
Only serves Medicaid covered individuals (MRO)
May also deliver Tier 3 services but not required
TIER 3 (Specialty Providers)
Specialty Providers offer an array of specialty treatment and support needed in the continuum of care.
Housing
Supported Employment
Youth Clubhouses
Peer Wellness Centers
Assertive Community Treatment (ACT)
Intensive Case Management
Addiction Treatment and Support
Psychosocial Rehabilitation
Behavioral Health Crisis Service Centers
Crisis Stabilization Units (Youth and Adults)
Intensive Family Intervention
Prevention Services
Mobile Crisis
The Division of Intellectual and Developmental Disabilities supports people with intellectual and developmental disabilities and provides them with opportunities to live independently and in the most integrated setting possible.
To be eligible for services, a person must have an intellectual disability—or a closely related developmental disability, such as severe autism, cerebral palsy, or epilepsy—that substantially impairs intellectual or adaptive functioning.
The disability must have originated from birth or during the developmental years (by age 18 for an intellectual disability, or by age 22 for a developmental disability).
BH2 Seeking Advisory Committee Members
Behavioral Health Too (BH2)! is now recruiting members to serve on the advisory committee. The committee is composed of former and current pediatricians who provide feedback and ideas on the new project to improve their patients access to behavioral and mental health services.
The committee currently meets the 1st Tuesday of every month at 12PM via Zoom.
Anyone interested in joining can contact Hannah Smith at HSmith@gaaap.org.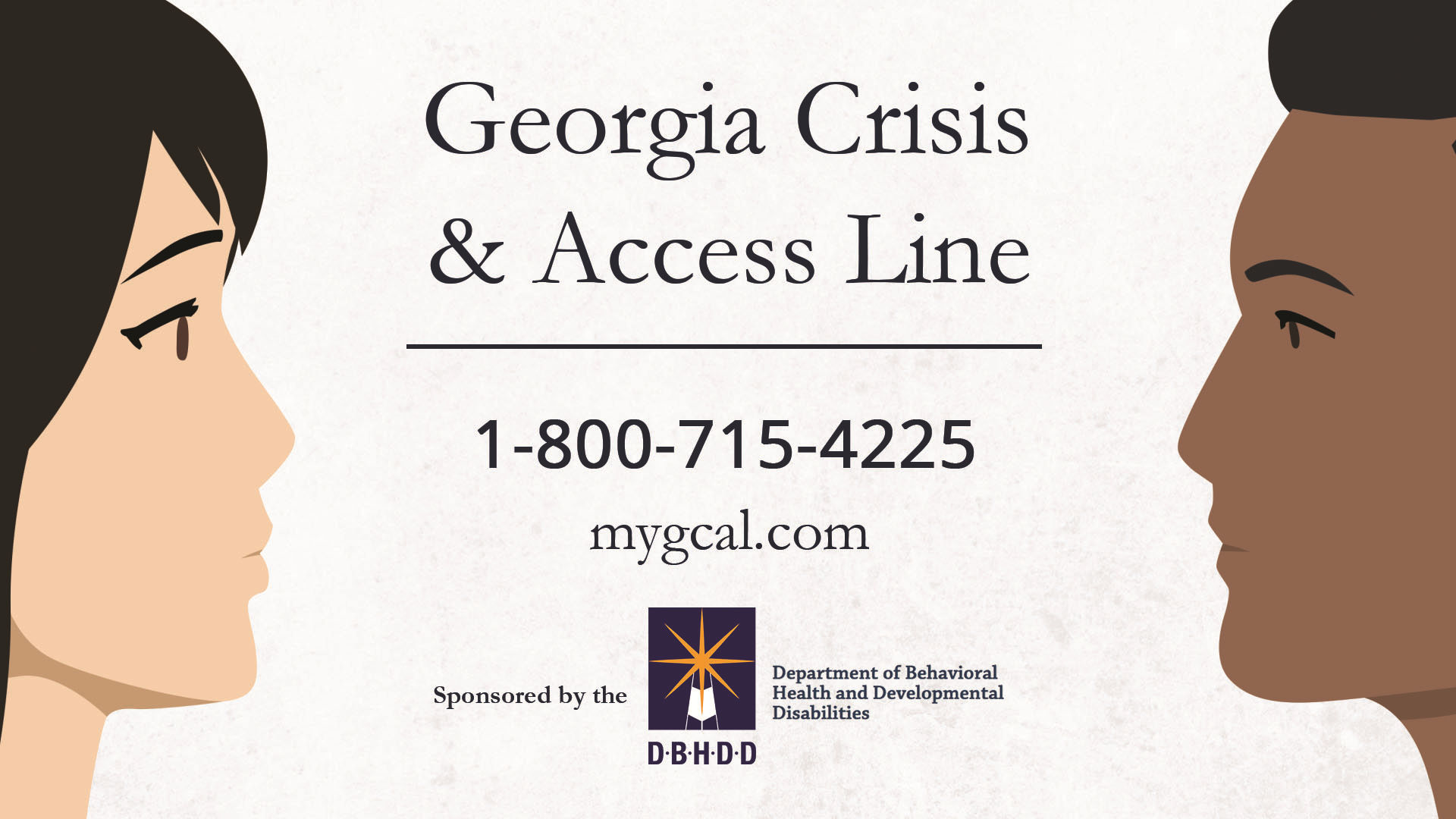 Access to crisis services
For immediate access to routine or crisis services, please call the Georgia Crisis and Access Line (GCAL) at 1-800-715-4225. GCAL is available 24 hours a day, 7 days a week and 365 days a year to help you or someone you care for in a crisis.