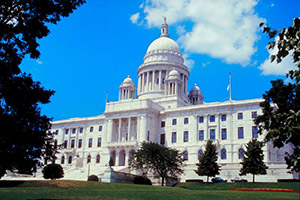 The bill to repeal & replace the Affordable Care Act (ACA) narrowly passed the House last month. Now the U.S. Senate is working on its version. We have learned the Senate is considering a bill that would deeply cut Medicaid funding to the states. This would be done by capping a state's Medicaid funding based on its spending in 2016, and then limiting funds going forward each year.
This Thursday and next Thursday, June 22, the AAP is encouraging all members to call the Washington, DC, offices of Georgia Senators Johnny Isakson and David Perdue to register our opposition to cuts in the Medicaid program.  These cuts to Medicaid would be very harmful to Georgia—not just its children, but to rural healthcare in our state which is important to economic viability. AAP has provided a toolkit for more background on this issue.
Medicaid is primarily a children's program. This has been overlooked by the media and many others.  In Georgia,

 

nearly two-thirds of the patients covered are children.
Georgia Medicaid covers

 

many children with special health needs. This program is a lifeline for these families in our state.
Primary care physicians are critical to the economic viability of rural Georgia, by providing a healthcare infra-structure critical to a community. The Georgia General Assembly has recognized the importance of primary care physicians in rural Georgia by supporting these practices & stemming the tide of hospital closures in Georgia.
Georgia Medicaid already has one of the nation's lowest per capita spending rates, so the amount the state would receive would be much lower than other states.
Children's hospitals are critical to training pediatric specialty physicians

 

and for them Medicaid is a major payor. Cuts to these training programs would choke the supply of these specialists for children needing specialty care—regardless of their insurance status.
Please Call Sen. Isakson and Sen. Perdue this Thursday, June 15 or next Thursday, June 22 and tell them that cutting Medicaid funding in Georgia is harmful to the health and well-being of our children, to our rural communities, and to maintaining an adequate supply of primary care physicians throughout our state.

Contacting Georgia's U.S. Senators:
Senator Johnny Isakson. Washington office phone: 202-224-3643. Atlanta office: 770-661-0999. Email:
Isakson.senate.gov.
Senator David Perdue. Washington office: 202-224-3521. Atlanta office: 404-865-0087. Email:
Perdue.senate.gov.

Here are

 

additional messages

 

that you may find helpful in your calls to Senators Isakson and Perdue: 
As a pediatrician in _____

, I know first-hand the importance of ensuring children have access to affordable, comprehensive health care coverage, and I stand with the American Academy of Pediatrics in urging you

 

to protect children's coverage.

Right now, the coverage rate among children in the United States is at a historic high: 95 percent. In Georgia we have nearly the same rate. 

This progress was made possible by Medicaid, the Children's Health Insurance Program and the Affordable Care Act working together.

Any bill that would make drastic changes to Medicaid, which has served as a lifeline for children in Georgia would reverse this progress and jeopardize children's health.

Any proposals that would lead to cuts to eligibility in the Medicaid program would mean less coverage for those who need it most, children with special health care needs and low-income families.

Nearly 1 million children in Georgia are covered by Medicaid.

Through Medicaid, these children receive benefits that cover a wide array of services like immunizations, regular well-child exams, developmental, vision and hearing screenings.

 

Any bill that allows insurers in states that seek waivers to return to the practice of discriminating against those with pre-existing conditions, effectively denying coverage by charging them unaffordable premiums, would leave thousands of children who need care unable to get it in Georgia.

Children with health insurance are more likely to go to the doctor to get the care they need when they need it. They are also more likely to attend school, graduate from high school, go to college, pay more in taxes, and become healthy, successful adults.

I urge you to keep the needs of Georgia's children at the forefront as the Senate considers changes to our health care system.
Finally, please let the Chapter office know of the results of any reply or response you might receive. And thanks again for rallying to this important issue.
Ben Spitalnick, MD                        Melinda Willingham, MD
President                                         Legislative Committee Chair