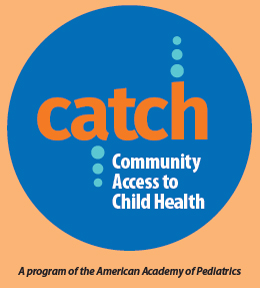 It's time to apply for your CATCH grant!  Deadline for Application: January 15, 2020
The Community Access to Child Health (CATCH) Program supports pediatricians to collaborate within their com​​​munities to advance the health of all children. Through an annual competitive process, CATCH awards seed funding for planning and implementation grants to pediatricians: AAP fellows/fellowship trainees receive $10,000 for planning or implementation projects, while residents are awarded $2,000.
Check out the Planning/Implementation Call for Proposals or the Resident Call for Proposal and get in touch with your friendly chapter CATCH facilitator before applying.
View Guidelines & Access Application
Deadline for Application: January 15, 2020
A technical assistance webinar to help you build a strong proposal will be held on the following date (webinar will be archived):
November 15, 2019 at 11 AM-Noon
Join webinar!
*Webinars will be archived and available online*
Georgia Chapter CATCH Facilitators
Lillianne Lewis Debnam Lillianne.Lewis@gmail.com
Katherine Duncan drkatduncan@gmail.com
District X Resident Liaisons
Chelsy Webb, MD cwebb@msm.edu
Nadine Najjar, MD, MPH nnajjar@emory.edu
You may also contact Cordia Starling, CATCH Chapter liaison, cstarling@gaaap.org or 404-881-5081.