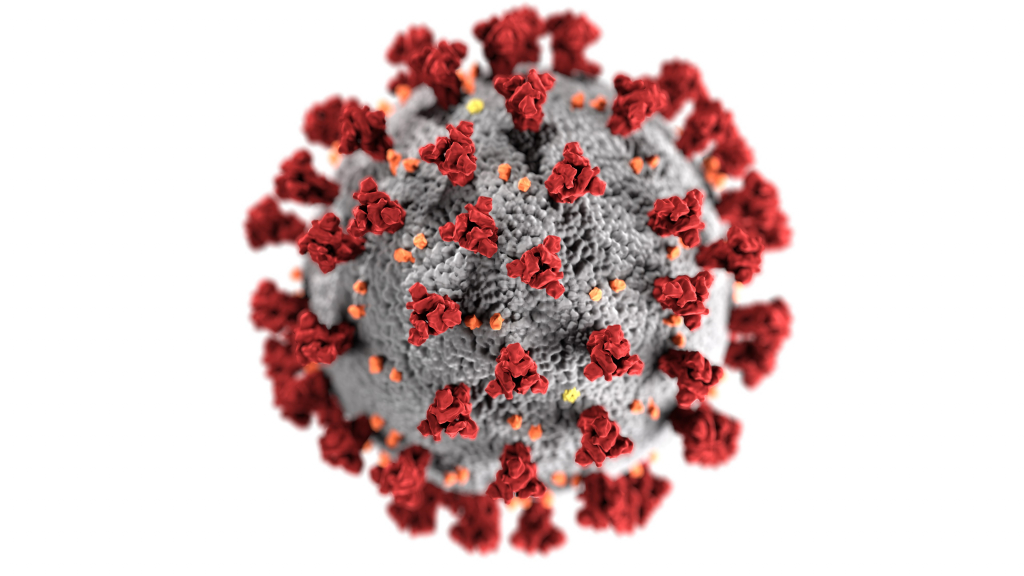 We are continuing to monitor the COVID-19 outbreak in Georgia and the US and as a Chapter are making adjustments to ensure the safety of our members, partners, staff and community at large. We are committed to following all recommendations from the CDC and state and local public health departments and will be modifying and postponing events as necessary. The Jim Soapes Charity Golf Tournament benefiting the Pediatric Foundation of Georgia has been re-scheduled to October 21, 2020.  The Georgia Pediatric Practice Manager and Nurses meeting scheduled to be held on May 15, 2020 has been postponed to the Fall. Pediatrics by the Sea scheduled to be held June 17-20 has been cancelled. Please visit the Pediatrics by the Sea page under upcoming events for more details.
The Chapter will be limiting in person meetings and providing a call-in or webinar option for all meetings. All Chapter staff are working remotely in the coming weeks, so we ask for your patience in returning calls. Email is the best way to reach the staff.
For questions regarding our response to COVID-19, contact Noreen Dahill at ndahill@gaaap.org.
For questions regarding telehealth, contact Fozia Eskew at feskew@gaaap.org.
You can also visit the About tab for a full staff directory. Thank you!
COVID-19 Resources
You will find newer information is added to the bottom of the following resources.
Georgia AAP: COVID-19 FAQs & Updates
Responding to Coronavirus in Pediatric Practice: A Message from
AAP President Dr. Sally Goza
 Help Children Understand Coronavirus: Tips from the President of the American Academy of Pediatrics
Guidance for Clinicians, Georgia Department of Public Health, March 27, 2020:
DPH and COVID-19
The following information is a summary released from the Georgia Department of Public Health around guidance for clinicians on evaluation, reporting, and requesting testing during the COVID-19 pandemic. To review the UPDATED Interim Guidance for Clinicians Evaluating, Reporting, and Requesting dated March 13, 2020, please click here. covid-19_healthcare_guidance.
COVID-19 Testing Priorities & Referral System – The COVID-19 pandemic is impacting the limited inventory of personal protective equipment (PPE) and laboratory testing supplies. Testing must be prioritized for those whose laboratory diagnosis would have the biggest impact on healthcare infrastructure or spread of disease. Per DPH and federal guidelines, the people who should be prioritized for testing at established remote Specimen Collection Centers include:
• Healthcare workers
• First responders
• Long-term care facility staff
• People living in congregate settings where the disease can spread rapidly.
Only individuals who have been evaluated by a healthcare provider and assigned a PUI #
number will be referred to collection centers. To view this DPH message in its entirety please click here. COVID 19 Testing Priorities
To access the referral system and obtain instructions for testing, visit this link.
To view the DPH flow chart for Specimen Point of Collection Healthcare Provider Instructions click here. Specimen Point of Collection HCP Flow Chart
To view the DPH established steps for the healthcare provider to complete the assessment click here. SPOC Data Instructions for Helathcare Providers
Georgia AAP: COVID-19 Update Post, March 8, 2020
Dear Colleagues,
Updates regarding Coronavirus Disease 2019 (COVID-19) continue to change. Members should remain up-to-date with CDC and AAP changes, which are occurring very frequently. Please use the links below to remain current.
This CDC Health Alert Network (HAN) Update, highlights guidance and recommendations for evaluating and identifying patients who should be tested for COVID-19 that were shared on March 4, 2020, on the CDC COVID-19 website at https://www.cdc.gov/coronavirus/2019-
nCoV/hcp/clinical-criteria.html. It supersedes the guidance and recommendations provided in
CDC's HAN 428 distributed on February 28, 2020.
In an email sent yesterday (March 9, 2020), the American Academy of Pediatrics is advising members of the steps they can take now to prepare as the outbreak continues to spread. Visit the AAP News Coronavirus disease outbreak page for regular COVID-19 news updates. Here
are some additional resources on COVID-19:
Websites for Additional COVID-19 Resources
Coronavirus disease outbreak Website
March 16, 2020 Data on COVID in Children
CDC updates guidance on PPE for health care personnel; COVID-19 declared a pandemic
Website
"Preparedness measures urged in anticipation of more COVID-19 cases in U.S.: CDC"
Website
Centers for Disease Control and Prevention:
Website Coronavirus
Website FAQ
Sign up for CDC Emergency Preparedness and Response health alerts:
Website
Medicaid
Updates on Medicaid and coverage for children can be found on the CMS website:
Website
National Institutes of Health:
Coronavirus (COVID-19)
Website
National Library of Medicine:
Coronavirus Disease 2019 (COVID-19)
Website
COVID-19 Webinars & Online Learning Opportunities
(The following webinars are not hosted by the Chapter.)
The Business Impact Of COVID-19 On Pediatric Practices (Series of webinars)
Host: Pediatric Management Institute
https://www.pediatricsupport.com/ 
(Previous segments of this series is available on the website)