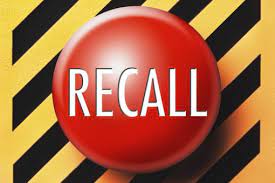 UPDATE: 2/28/2020 Similac PM 60/40 Added to formula recall
Abbott Nutrition has voluntarily recalled Similac PM 60/40 powdered infant formula with the lot code 27032K800. This is a specialty formula for certain infants who would benefit from lowered mineral intake and was not included in the previous recall. At this time, Similac PM 60/40 with lot code 27032K80 (can) / 27032K800 (case) are the only type and lots of this specialty formula being recalled. Click to view the FDA news release.
The Food and Drug Administration announced (February 17, 2022: FDA advisory), an investigation of an outbreak of Cronobacter sakazakii and Salmonella Newport infections in 4 infants across 3 states (Texas, Ohio, Minnesota) that have been linked to Similac Alimentum, and EleCare Powdered Formulas produced in Abbott Nutrition's Sturgis, Michigan facility. Click to view the Chapter's Blast Communication with details about the recall. Additionally, resources for Georgia WIC Approved Formulas and appropriate replacement formulas are also available to assist families.