Find Your State Legislator
2019 Georgia General Assembly
Update: Monday, March 11, 2019
Legislative Day: 30
The General Assembly  reached Day 30 today. Last Thursday was "crossover Day."  That's the day designated by the Legislature that bills must be passed out of one chamber to be eligible for consideration by the opposite chamber during this year. For example, if a House bill has not been passed by the full House by then, it's "mostly dead" for the session.  So last Thursday was very busy as many bills' sponsors were working hard to get their bills passed by their chamber. Most of the news for us was good:  bills to erode immunizations, expand scope of practice for NP's by doing imaging, and loosen swimming pool regulations, all failed to crossover.  On the good side: bills to require schools to provide 30 minutes of recess, provide information to students and coaches about sudden cardiac arrest, require insurance plans to provide more information about Rx drug benefits, and grant a state tax credit for those who precept medical students all advanced. This week the session is "in" on Mon, Wed. and Thursday. A list of the bills we're following now:
ANTI-IMMUNIZATION BILL — HB 416 by Rep. Rick Williams, R-Milledgeville, would create a State Vaccine Consumer Protection Office, create a committee of anti-vaccine consumers, and provide information on assessment, Dx, and treatment of potential vaccine injuries. HHS. Strongly oppose.
UPDATE: No movement — Dead for this session
APRN SCOPE OF PRACTICE TO ORDER RADIOGRAPHIC IMAGING — SB 109 by Sen. Larry Walker (R-Perry) would allow APRNs to order radio-graphic imaging tests in non-life-threatening situation. Senate Health Committee. HB 409, Rep. Powell, also introduced in House. Assigned to House Special Committee on Access to Quality Health Care.  UPDATE:  Bill added to Senate Calendar for consideration on March 5th but author asked for the bill to tabled. Learned later the National APRN assoc objected to the amendment that would require that nurses must have been practicing for a minimum of five years to order imaging tests. Bill dead for this session.
BUDGET – FY 2020, Passed House today. No major items we're tracking at this time. More details to follow.
CARDIAC ARREST — SB 60 by Sen. P.K. Martin (R-Lawrenceville) would require the Georgia DOE to develop and post on its website guidelines and other materials to inform students, parents, guardians and coaches about the nature and warning signs of sudden cardiac arrest. Education. Vote set for Wednesday. 
UPDATE: Passed Senate. Assigned to Education Committee
CERTIFICATE OF NEED (CON) OVERHAUL — Bills have been introduced in both the House and Senate, HB 198 by Rep. Matt Hatchett (R-Dublin) and SB 74 by Sen. Matt Brass (R-Newnan), proposing the elimination of CON requirements for all health care facilities except certain long-term care facilities and services. The House bill was assigned to the House Special Committee on Access to Quality Health Care. Senate bills (+ SB 61) will be voted on in committee on Wed. 
UPDATE: The House voted down HB 198 on crossover day. The Senate failed to approve a CON overhaul bill out of committee. 
DEXTROMETHORPHAN — HB 112 by Rep. John LaHood (R-Valdosta) would prohibit the sale to and by minors of drug products containing dextromethorphan (a medication most often used as a cough suppressant in over-the-counter cold and cough medicines). Juvenile Justice. UPDATE: No movement — Dead for session
DNR FOR MINORS — SB104 by Sen. Chuck Payne (R-Dalton) proposes to revise the parental requirements for consent to an order for do not resuscitate for a minor child. Hearing held in Judiciary but no action.
UPDATE:  Passed Senate. Assigned to Special Committee on Access to Quality Health Care
HANDHELD ELECTIONIC DEVICES — HB113 by Rep. John Carson (R-Marietta) specifies that anyone driving with a Class C learners permit, Class C license, or Motorcycle instruction permit is prohibited from using a stand-alone electronic device or wireless telecommunications device unless it is an emergency. Passed Public Safety Committee. 
UPDATE: House Committee favorably reported but bill failed to make it to the House floor for a vote by Crossover day.
DYSLEXIA — SB48 by Sen. P.K. Martin (R-Lawrenceville) requires a pilot program for pre-kindergarten students to be screened for dyslexia & provide information, etc. Passed Senate.
UPDATE: Passed Senate. Assigned to the House Ed Committee.
FETAL HEARTBEAT –HB 481, Rep. Ed Stetzer. Would make it illegal for a physician to perform an abortion once fetal heartbeat is detected. (Medically, this happens between 6-8 weeks.)
Passed by the House by a 94-73 vote on Thursday. Moves to Senate. This would conflict with Roe v. Wade so would be likely challenged on that basis if it passes the Senate
GUNS —
-Multiple bills have be introduced (HB 20, HB 58, HB 137, SB 150) to prohibit gun ownership by individual convicted of misdemeanors crimes of family violence. Public Safety.
-HB 55 by Rep. Bruce would prohibit using 3-D printer to produce guns. Public Safety
-Democrats in the House and Senate (Sen. Sally Harrell) have introduced bills (HB 122and SB 50) to repeal the Campus Carry law passed in 2017. Public Safety
UPDATE: SB 150 was approved by Senate Judiciary Committee but failed to make it on the Senate Calendar for consideration by Crossover day
LOW THC OIL PRODUCTION — HB 324, Rep. Gravley (R-Douglasville) would allow for the production, manufacturing, and dispensing of low THC oil. Regulated Industries.
UPDATE: Passed House. Assigned to the Regulated Industries Committee
MEDICAL LICENSURE COMPACT — SB 16 by Sen. Kay Kirkpatrick (R-Marietta) is a MAG supported bill that would allow the Georgia Composite Medical Board to administer the Interstate Medical Licensure Compact in Georgia.
UPDATE: Passed Senate. Assigned to House Health & Human Services Committee
PRECEPTOR TAX CREDIT — HB 287 by Rep. Matt Dubnik (R-Gainesville) creates the Preceptor Tax Incentive Program, a new income tax credit for taxpayers who are licensed physicians, advanced practice registered nurses, or physician assistants and who provide uncompensated preceptorship training to the same. Ways & Means
UPDATE:  Passed House. Assigned to Senate Finance Committee
REQUIRE RECESS — HB 83 by Rep. Demetrius Douglas (D-Stockbridge), would require schools to provide 30 minutes of daily recess. Education
UPDATE:  Passed House. Assigned to Senate Education Committee.
STEP THERAPY — HB 63 by Rep. Sharon Cooper (R-Marietta) would require health benefit plans to establish step therapy protocols. UPDATE: Passed House. Referred to  Senate Insurance Committee.
SURPRISE BILLING — HB 84 by Rep. Richard Smith (R-Columbus) has introduced legislation again to address the issue of surprise medical bills. The bill intent is to provide more information and transparency to patients about network coverage and the cost of healthcare services. Passed House Insurance committee.
UPDATE: Failed on House floor vote on crossover day.
SURPRISE BILLING — SB 56 by Sen. Chuck Hufstetler (R-Rome) has also introduced legislation to address surprise billing that is supported by MAG.
UPDATE: Passed Senate. Assigned to House Insurance Committee.
TELEMEDICINE—SB115 and SB 118 by Sen. Unterman, R-Buford. SB 115 provides for telemedicine licenses for physicians licensed in other states to practice with Georgia pts; and 118 would require that all health insurance policies cover "appropriately provided telehealth services."
UPDATE: Passed Senate.  SB 115 (licensure) assigned to House HHS and SB 118 (insurance) assigned to House Insurance.
VACCINE PROTOCOL AGREEMENTS — HB 214 by Rep. Ron Stephens (R-Savannah) removes the geographic limitation for pharmacists who are participating in a vaccine protocol agreement. Health and Human Services.
UPDATE:  Approved by House HHS Committee but failed to make it on House Calendar by Crossover Day.
SWIMMING POOLS — HB 477 by Rep. Ron Stephens (R-Savannah) would exempt pools located in condominium complexes from being required to obtain a permit for operation from the Department of Public Health.  Assigned to the State Planning and Community Affairs Committee.
UPDATE: Assigned to State Planning & Community Affairs Committee. No movement — Dead for this session.
FAMILY FIRST — SB 225 by Sen. Larry Walker (R-Perry) would amend the Juvenile Court code to bring its provisions in conformity with the federal Social Security Act and the Family First Prevention Services Act. The bill also exempts proceedings relating to termination of parental rights subject to the Indian Child Welfare Act from state law and requires that children being discharged from foster care at age 18 be discharged with proof that he or she was previously in foster care.
UPDATE: Passed Senate on Thurs.
GUNS — SB 224 by Sen. Tyler Harper (R-Ocilla) would eliminate the exception for allowing places of worship to determine if they want to allow the carrying of weapons or long guns by license holders on their premises.  It also would limit the carry of weapons in courthouses to only include superior court proceedings. The bill would also allow persons convicted of any misdemeanor involving the use or possession of a controlled substance to apply for a weapons license. 
UPDATE: Assigned to Judiciary Committee. No movement — Dead for this session
PRESCRIPTION DRUG BENEFITS — SB 195 by Sen. Chuck Hufstetler (R-Rome) creates the Prescription Drug Benefits Freedom of Information and Consumer Protection Act that requires pharmacy benefit managers and insurers to post formulary information on their websites. It also requires the Commissioner of Insurance to adopt rules to promote consistency and clarity in the disclosure of formularies and to create a single, standard form for requesting prior authorization. It would also create an Advisory Committee on Uniform Prior Authorization and includes fines for violations of the rules/regulations for prior authorization.
UPDATE: Passed Senate on Crossover day.
RECESS — SB 210 by Sen. Jeff Mullis (R-Chickamauga) would require elementary schools to schedule daily recess for all students in kindergarten through grade five.  However, recess shall not be required on any school day on which a student has had physical education or structured activity time and other exceptions. The bill was assigned to the Senate Education Committee.
UPDATE: On Senate Rules Calendar for debate on Crossover day but bill was tabled because House passed its version of the Recess bill.
MENTAL HEALTH REFORM — HB 514 by Rep. Kevin Tanner (R-Dawsonville) creates the Mental Health Reform and Innovation Commission. The legislation is collaboration between the House, Lieutenant Governor and Governor and is modeled after Governor Deal's Criminal Justice Reform Commission.  The 23-member Commission is authorized to June 30, 2023 and would be comprised of individuals with expertise in the area of mental health appointed by the Governor, Lieutenant Governor, Speaker, and the Chief Justice of the Supreme Court.  The purpose of the Commission is to conduct a comprehensive review of the mental health system in Georgia.  However, until the conclusion of the settlement agreement between Georgia and the U.S. Department of Justice, the agenda for any meeting of the Commission must be submitted to Governor's Executive Council for approval. The legislation also establishes five subcommittee including on Child and Adolescent Mental Health.
UPDATE: Passed House on Crossover day.
House Appropriations Committee Leadership
Terry England, Auburn
404-463-2247 Cap
terry.england@house.ga.gov
Rep. Butch Parrish, Swainsboro
Chair, Sub-committee on Community Health/Medicaid
House Leadership
Rep. David Ralston, Blue Ridge
Speaker of the House
Rep. Jan Jones, Milton
Speaker Pro Tem
404-656-5072
jan.jones@house.ga.gov

Rep. Jon Burns, Statesboro
404-656-5052
jon.burns@house.ga.gov
Senate Appropriations Committee
Sen. Jack Hill, Reidsville, Chair
404-656-5038
jack.hill@senate.ga.gov

Sen. Ben Watson, MD, Savannah
Chair, Senate Health & Human Services
ben.watson@senate.ga.gov
Senate Leadership
Lt. Gov. Geoff Duncan, Alpharetta
404-656-5030
https://ltgov.georgia.gov/  
Sen. Mike Dugan, Carrollton
Senate Majority Leader 
404-463-2478
mike.dugan@senate.ga.gov
Sen. Butch Miller, Gainesville
Senate President Pro Tem
404-656-0048
butch.miller@senate.ga.gov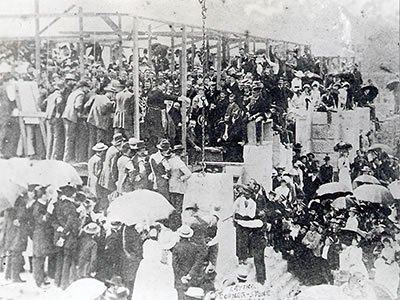 For a complete text of any these bills you can visit the Georgia General Assembly website:  www.legis.state.ga.us.   For more information on these or other bills, contact Rick Ward, at the Chapter office, at jrice@gaaap.org. Thanks to the members of the Legislative Committee for their efforts during the session and to all our members who contacted their legislators about our issues.  Your support and participation in the legislative process is vitally important to our advocacy.