Inaugural Injury Prevention Day November 18, 2020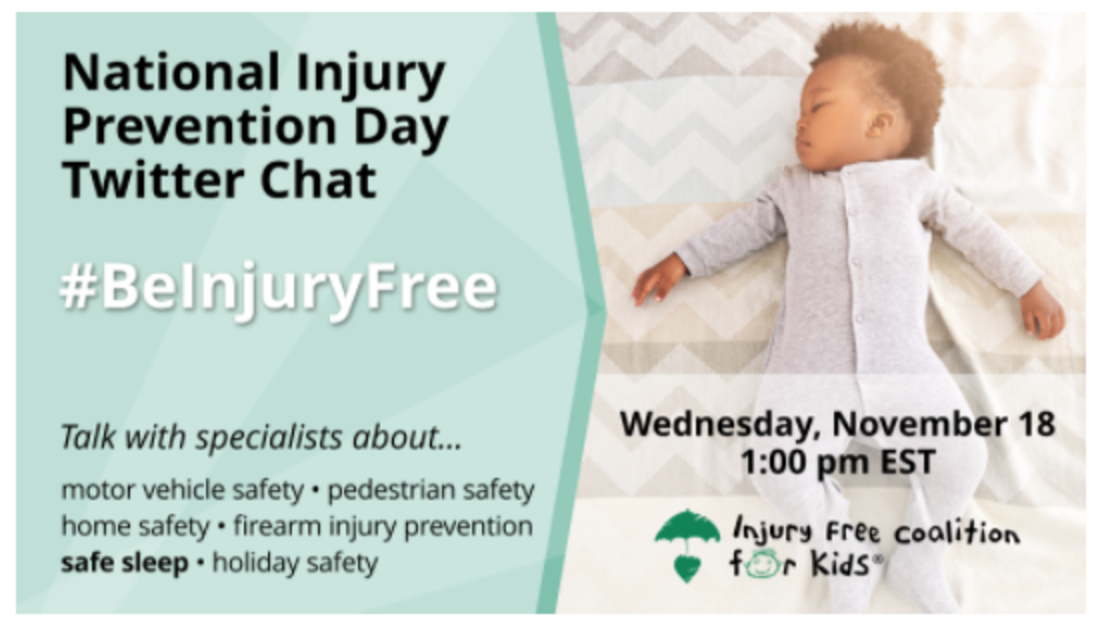 Did you know that in the US, preventable injuries are the leading cause of death and disability for children ages one to 18 years of age? In Georgia in 2019, over 50% of the deaths in children one to 18 years was due to injury. And for every child that dies, there are many others require emergency care and hospitalizations.
To raise awareness about the significance of injury and advocate for prevention, the AAP, physicians, nurses, hospitals, and community partners will launch National Injury Prevention Day on Wednesday, November 18th. As a Georgia AAP member, you can participate by highlighting the importance of injury prevention in your clinical practice and on your social media as well as wearing green. 
We also hope you will participate in a live Twitter Chat on November 18th 1-2pm EST and refer families and community members. Questions will originate from the @InjuryFreeKids Twitter handle, which is already featuring promotional content. Please use the hashtag #BeInjuryFree in your responses, and be ready to discuss motor vehicle crashes, poisoning, safe storage of firearms, the need for safe sleep, home safety, holiday safety and more. Consider referencing the AAP's excellent injury prevention materials available at healthychildren.org or your other favorite injury prevention resources.
You can find more information by going here. Promotional graphics to share via social media are available here.