Medicaid and PeachCare for Kids® Renewals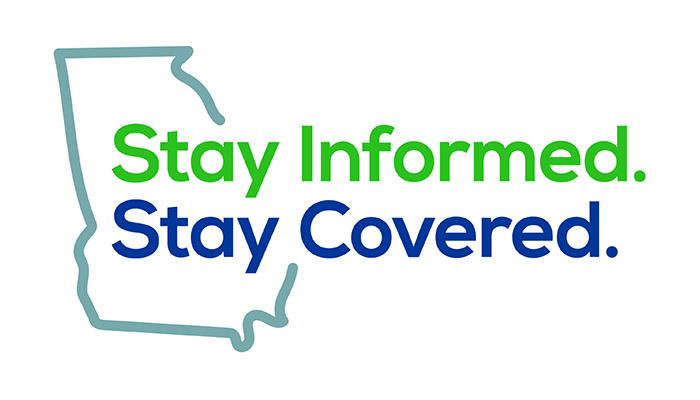 Beginning April 1, 2023, Georgia will begin the process of redetermining eligibility for all individuals enrolled in Medicaid or PeachCare for Kids® on their designated renewal date.  A renewal date is the anniversary date of when an individual was enrolled in Medicaid or PeachCare for Kids® and can occur within the 14-month redetermination period from April 1, 2023, to May 31, 2024. This redetermination process involves collecting and verifying information, including income and contact details, as well as other requested information or documents related to determining eligibility.
Families will likely receive a letter in the mail or an email about 45 days before their child's  redetermination deadline; this letter will include the a case number and a client ID number.  A reminder is to be sent about 15 days prior to the deadline, for example if a child's redetermination deadline is May 31, then the family is to receive their initial notification on or about April 16, and a reminder on or about May 16.  Families can log on to gateway.ga.gov to find their redetermination deadline. 
Please encourage families to update their current account or create an account on the Gateway system here so that they can stay informed about this process.  Additionally, families can choose if they want to be contacted by mail, phone, or email here.  Information such a copies of pay stubs may be requested.  Families can upload a scan or photo directly at the Gateway website or can mail, fax or take them directly to the local Division of Family & Children Services office.
These English & Spanish flyers outline the process for families; please print these out and post them in your offices.  In-person assistance can be scheduled at the various Division of Family & Children Services (DFCS) listed here. If a family needs assistance in reading and communicating with DFCS, they can also call 1-877-GA-DHS-GO (1-877-423-4746) for free interpreters.  If the individual is deaf, hard of hearing, deaf-blind, or have difficulty speaking, they can dial 711 for the Georgia Relay service.  Additional resources for physicians and families can be found at here.
Next steps if a child's coverage is terminated depends on the reason for termination.  If the family was unable to submit all the necessary documents before the deadline, they have 90 to submit the proper documentation.  If the child is no longer eligible for Medicaid, the family may be directed to other healthcare program options on the Federally Facilitated Marketplace.  If coverage was denied for another reason, the family will receive a letter explaining in detail why your coverage is being terminated. Families will have 30 days from the date of denial of coverage to request a Fair Hearing; more on this can be found at the You will have 30 days from the date of denial to request a Fair Hearing and potentially get your coverage retroactively reinstated. Fair Hearings are handled through the Office of State Administrative Hearings (OSAH) website at osah.ga.gov.