As the child is, so the world of tomorrow shall be.®
Welcome!
December 2021
Dear Editor:
I am 8 years old. Some of my little friends say there is no Santa Claus.  Papa says: "If you see it in The Sun, it's so. Please tell me the truth, is there a Santa Claus?"
Virginia O'Hanlon
December has arrived and we're about to say farewell to 2021, and what a year it has been. First of all, Thank You to all of our members for service about and beyond call of duty this year. We can say enough how much appreciation and admiration we have for you at the Georgia AAP. And we look forward to 2022 and all the good things we believe it will bring. The Georgia General Assembly will convene January 10 and it promises to be a session like none we have seen in a long time. Politics will be played out in a high stakes game. The Chapter's priorities will focus on protecting immunizations (and our current laws and regulations), improving children's mental health, and increase Medicaid rates for selected codes to ensure the continued viability of the practices who serve Georgia's youngest citizens.  We will also be supportive of gun safety bills to curtain the chronic problem of gun violence which seems to have no end. Our legislative committee is very active and meets regularly during the state legislative session.  If you'd like to join, contact the Chapter office. Our annual Leglsative Day at the Capitol will be held on March 3, at the Floyd Veterans Memorial Building and the State Capitol. More on that will be forthcoming
Yes, Virginia, there is a Santa Claus. He exists as certainly as love and generosity and devotion exist—and you know they abound and give to your life its highest beauty and joy.
On December 9,  we'll host the Winter meeting of the Georgia Pediatric Nurses & Pediatric Practice Managers at the Cobb Energy Centre, Atlanta.  You must be vaccinated to attend and masks will be required; but it will be good to be together. An outstanding program is on tap so we hope to see many of you there.  You're such critical partners to your practices.
Our focus recently has been to encourage members to become COVID vaccinators and to make the process of enrollment and administration as easy as possible. We've held two webinars on that are more are in the works. We also have a webinar series planned for the coming months on mental health topics, as part of our Behavioral Health Too! Program.  This program has worked to build better relationships between our members' practices and their local Community Service Board as a resource for mental health for their patients. If you'd like more information, contact Hannah Smith, Behavioral Health coordinator, at the Chapter. (hsmith@gaaap.org.)
Alas, how deary would be the world if there was no Santa Claus. It would be as deary as if there were no Virginias! There would be no childlike faith then, no poetry, no romance to make tolerable this existence.
And in a moment of reflection, thanks to all of you who attended our Fall Meeting, Pediatrics on the Parkway at the Cobb Galleria or virtually. We had 100 people signed up, with about 35 attending virtually and the rest in person. The lectures were outstanding, and we took pleasure in presenting our Chapter Awards in person this year to a most deserving group! Thank you to Jud Miller, MD, Atlanta, for his wonderful leadership and work at program chair.
Our webinar calendar continues to be full of many offerings for you. Click here to see this; and let us know if there are other topics you think we should address in our CME presentations.
As always, to our members–please let us know at the Georgia AAP office if we can ever assist you. Thank you Mr. Church for this enduring reminder; and best wishes to you all for a wonderful holiday season.
Not believe in Santa Claus! Thank God he lives and lives forever. A 1000 years from now Virginia, nay 10 times 1000 years, he will continue to make glad the heart of childhood.
Francis B. Church
The New York Sun, 1897
No Results Found
The page you requested could not be found. Try refining your search, or use the navigation above to locate the post.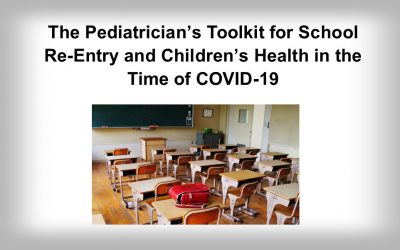 The Georgia Chapter of the AAP has prepared The Pediatrician's Toolkit for School Re-Entry…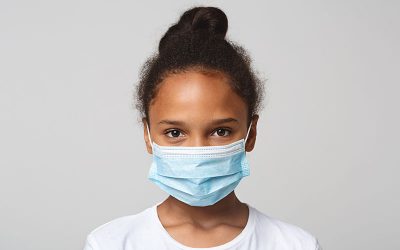 Some youngsters will be asked to wear facial coverings as they return to school
The return to school means some children will be asked to wear face coverings as they move from class to class, something a lot of youngsters will find difficult.