As the child is, so the world of tomorrow shall be.®
Welcome!
September 2023
Well September has arrived, and that's the unofficial end of summer. But we finished in great fashion at the Chapter with 2 wonderful events at the end of August. We hope you were able to attend either of them. They were outstanding. First, last Saturday, August 26, we hosted the 1st Annual Georgia Gun Injury Prevention Symposium. Led by our Committee on Injury Prevention all-stars Drs. Sofia Chaudhary, Kiesha Fraser Doh, and Claudia Fruin, the 5 hour virtual event drew attendees from all across the country.
And on the following Wednesday, August 30, we had a legislative advocacy webinar entitled: "It's the End of August: Do you Know Where your Legislator is?" A special thanks to Rep. Debbie Buckner (D-Talbot County) and Sen. Kay Kirkpatrick (R-Marietta) for being speakers on the topic of the importance of building relationships with your legislators……and now being a great time to do it. Chapter lobbyist Betsy Bates and the lobbyist for the OB-Gyn Society, Skin Edge also participated and provided wonderful insights. If you missed the 1-hour program, you still can see it here.
Back to the issue of Medicaid eligibility "redetermination" which we've discussed here before. It's an ongoing process and will be for the next year as each month's cohort of members will be subject to it. We're monitoring this process and urge all our members to continue to notify their patients who are on Medicaid on the need to "re-determine" their eligibility at their DCFS office or by mail.
And of course our Fall Meeting, Pediatrics on the Perimeter, October 6-8, at the Westin Perimeter Hotel at Concourse (near the "King & Queen buildings"). We're doing a Friday-Sunday format this year and our program chair is Lynn Gardner, MD, chair of pediatrics at Morehouse. And on Saturday, Oct. 7, we'll have our Annual Awards Luncheon there when we'll honor those individuals who made an outstanding difference for children in Georgia last year. Our national faculty includes Teresa Wright, MD, Memphis (dermatology) and Joseph Wright, MD, Chicago (advocacy & DEI). Click here to register!
Looking further down the road, the AAP National Conference will be held in Washington, DC this year, October 20-24, 2023. We hope to see many of our members there and there will be a Georgia Chapter reception on Sunday evening 5:00pm at one of the HQ hotels. More details to follow.
As always, please let us know at the Georgia AAP office if we can ever assist you.
No Results Found
The page you requested could not be found. Try refining your search, or use the navigation above to locate the post.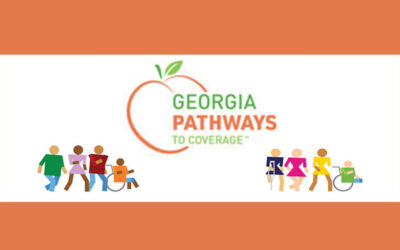 The Georgia Department of Community Health has released information on Pathways to...