Welcome!
December 2022
As we end the year, the real-life concerns about the triple play of respiratory illnesses—Flu, COVID, and RSV—have been realized across the state and nation. We know our members have been nearly overwhelmed by these cases—both in office practices and in children's hospitals.  Thank you for what you do, and the Chapter will be here endeavoring to provide you with any and all the information you might need to see through this season.
We still are aglow from our successful Fall Meeting Pediatrics On the Parkway, held November 17-19, at the Cobb Galleria Centre, Atlanta. A big thank you to this year's program chair, Rebecca Reamy, MD, chief of pediatrics at Piedmont Columbus Children's Hospital. And special Georgia thanks to our national faculty: Lois Lee, MD; Boston, Mass., (behavioral health & injury prevention) and Yvonne Maldonado, MD, Palo Alto, Calif. (infectious disease).  They were joined many other outstanding Georgia faculty presenting on a number of timely and important topics. And finally, a congratulations to the Georgia AAP 2022 Award Recipients, which were presented at the Annual Awards Luncheon. They were:
Denmark Lifetime Achievement Award:  Gary Freed, DO
Outstanding Achievement Award:  Tarayn Fairlie, MD
Young Physician of the Year:  Allison Rose, MD
Legislator of the Year:  Senator Michelle Au, MD
Friend of Children Award:   Jennifer Poulos, PsyD.
DPH/MCH Award:  Charrelle Coates, MD
Looking ahead, the Georgia General Assembly will convene for its 2023 session on January 9, 2023. We'll again hold our Legislative Advocacy Webinar on January 17 from 6:00 pm -7:30 pm. More information & registration details to follow soon. And this year it's time for our biannual Winter Symposium, Saturday, February 4, at the Marriott Buckhead Hotel. We're doing this year's meeting with the Georgia Society of OB-Gyn's, with the theme: OB-Gyn's & Pediatricians: Working Together to Improve Patient Care. For information and to register, click here.  As we have such a special relationship with our colleagues in OB-Gyn, this promises to be a CME conference you won't want to miss.
As always, please let us know at the Georgia AAP office if we can ever assist you.
No Results Found
The page you requested could not be found. Try refining your search, or use the navigation above to locate the post.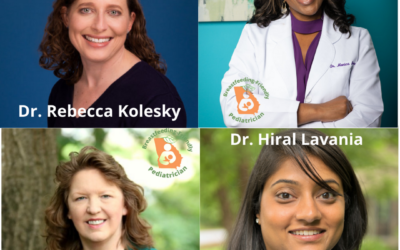 Announcing the first class of Breastfeeding-Friendly Pediatricians!