Pediatrics By The Sea Hybrid Meeting
July 22 – 24
As the child is, so the world of tomorrow shall be.®
Welcome!
June 2021
Welcome Summer! We hope you all had a great Memorial Day weekend and are preparing for a "nearly normal" summer ahead. Now that the Pfizer COVID vaccine has been approved down to age 12, many of our members are immunizing these patients in their offices.  It's a challenging assignment, with the cold-chain requirements of the Pfizer product, but many members have undertaken this effort.  The Dept. of Public Health has helped too by making the product available in smaller trays.  Recently, Moderna announced it would be submitting its data for the 12-17 cohort to the FDA.    We presented a great webinar on the administration issues in vaccinating with the Pfizer product on May 26. It is still available for viewing by Chapter members.
This month is our Pediatric Infectious Disease and Immunization Webinar Series, with three national experts as faculty.  This will include webinars from Red Book Editor David Kimberlin, MD (Univ. of Alabama-Birmingham); Chapter ID Committee Chair Evan Anderson, MD (Emory Univ., Atlanta); and Capt. Amanda Cohn, MD of the CDC. Dates: June 2, 9, & 16 and all at 12:30-1:30pm ET. Click here to register (One registration will enroll you for all three sessions). The event is free for members.
Our webinar calendar continues to be full with many offerings for you. Click here to see this; and let us know if there are other topics you think we should address in our CME presentations.
And of course, we're looking forward to July and our hybrid Pediatrics By the Sea CME conference, July 22-24. As a "hybrid meeting" it will have both in-person and virtual options. We're happy to be able to return to the Ritz-Carlton on Amelia Island and we'll observe all the appropriate protocols and safeguards while there. Click here for information.
As always, let us know at the Georgia AAP office if we can ever assist you.
No Results Found
The page you requested could not be found. Try refining your search, or use the navigation above to locate the post.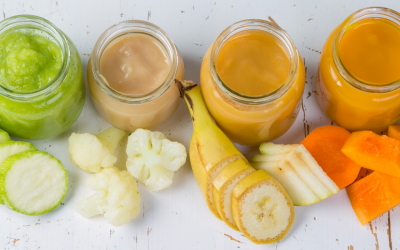 AAP Guidance on Congressional Report on Heavy Toxic Metals in Baby FoodsOn Thursday, Feb.4, 2021 a congressional report identified leading baby food manufacturers knowingly sold baby food that contained high levels of toxic heavy metals; arsenic, lead, cadmium and...