Welcome!
May 2022
Spring looks like its finally arrived for real in Georgia and we hope all our members and their staff are enjoying the turn of the season.  Just last week, 56 golfers and friends gathered at our annual Jim Soapes Charity Golf Classic to raise funds for our Pediatric Foundation.  Our course was the Cherokee Run Golf Club, Conyers and the weather was beautiful and so good to see so many of our members.  Funds from the tourney will go to our Endowment Campaign goal is to raise $500,000 for the Foundation by June 2024. Visit the Foundation tab above to learn more; and to donate or make a pledge.
On May 13 in Macon, we'll host the Spring Meeting of the Pediatric Practice Managers and Pediatric Nurses, at the Marriott Macon City Center. We have outstanding programs on tap.  There's still time to register, so click here for more information.
In other news, we were glad to see Governor Brian Kemp sign the lead poisoning update bill a few days ago.  This bill, HB 1355, updates the Georgia law to make it in compliance with current CDC lead poisoning standards.  This work began last summer in the work of a study committee, chaired by Rep. Katie Dempsey, Rome.  Chapter member Robersteen Howard, MD, also of Rome presented testimony both during the study committee hearings last August and also to the House committee in February.  A significant win for the health of Georgia children.
And of course, our annual summer CME conference Pediatrics By the Sea, is back on schedule LIVE this year on June 15-18, at the Ritz-Carlton Hotel, Amelia Island, Fla.  For more information and to register, click here.
Our webinar calendar continues to be full of many offerings for you. Click here to see this. As always, to our members–please let us know at the Georgia AAP office if we can ever assist you.
Infant Formula Shortage Update and Q&A
May 24, 2022 12:30-1:30 pm ET
Faculty:
Tatyana Hofmekler, MD, MSc Chair of Nutrition Committee
Tarayn Fairlie, MD, MPH, IBCLC Chair of Breastfeeding Committee
Join the Committee on Nutrition and the Breastfeeding Committee for a town hall-style webinar Tuesday, May 24th at 12:30 pm.  Dr. Hofmekler and Dr. Fairlie will share updates on the infant formula shortage, along with leadership from Georgia Department of Public Health and Georgia WIC. Please plan to attend the meeting to share your questions and comments.  Feel free to send your practice manager or other representative if you are unable to attend.
The Committee on Nutrition and the Breastfeeding Committee Chairs, Dr. Hofmekler and Dr. Fairlie have developed a resource, Responding to Parent Questions Regarding the Current Formula Shortage. We hope this resource can provide guidance and assist with helping your families during this time. 
No Results Found
The page you requested could not be found. Try refining your search, or use the navigation above to locate the post.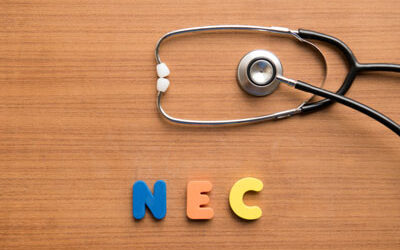 Georgia Chapter Committee on Fetus and Newborn has released a Clinical Update on Necrotizing Enterocolitis.