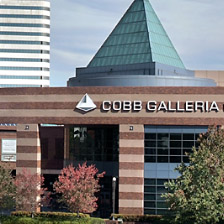 Pediatrics on the Parkway is the Georgia AAP's Fall CME Meeting. This meeting will be held on September 14-16, 2018 at the Cobb Galleria Centre in Atlanta.
Other Educational Events/Opportunities
9th Annual EMS-C Conference
Augusta University along with the Region VI EMS-Children Committee will be presenting our 9th annual EMS-C Conference.  Click here to view the flyer.
Child Sex Trafficking
Free Online Training Series for Georgia Healthcare Professionals
This web-based training series is presented by The Children's Healthcare of Atlanta Stephanie V. Blank Center for Safe and Healthy Children. It aims to educate Georgia professionals on sex trafficking of children and teens. The series includes six individual modules which will be presented via live webinars. Interested professionals may attend any of the webinars and do not need to complete all six.  All webinars are free!
10th Anniversary Symposium on Vascular Anomalies
Research & Clinical Forums    March 16-17, 2018    Charleston, South Carolina