Mental Health Resources for My Practice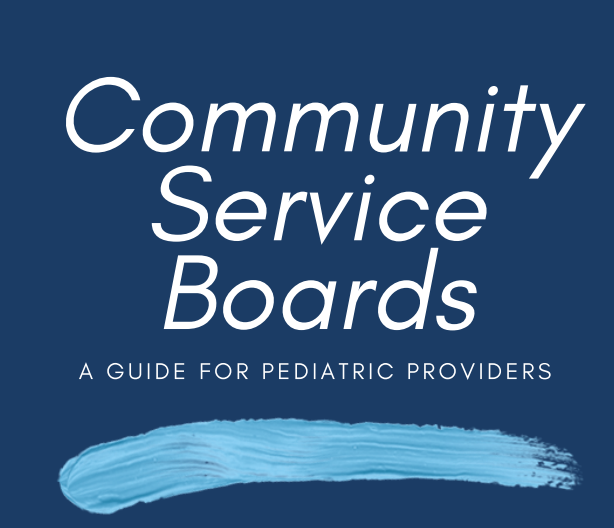 Community Service Boards: A Guide for Pediatric Providers.
This new version reflects changes that some CSBs have recently made including consolidations, name changes and or areas they serve. There are now 22 Community Service Boards (CSBs) across Georgia and their mission remains the same with providing services in mental health, intellectual/developmental disabilities, and addictive diseases to the needs of individuals and families served. You can contact the Chapter's Behavioral Health Coordinator, Hannah Smith at hsmith@gaaap.org for a physical copy of the revised guide.