Advocacy for infants, children and adolescent; and for our members are the two key goals of the Georgia Chapter.
Legislative advocacy occurs at the State Legislative level in the Georgia General Assembly, which meets each year from January to April. PedPAC, our political action committee, supports legislators who have been friends to children and to pediatrics in the General Assembly. (Advocacy at the federal level—with federal administrators and with the U.S. Congress—is carried out by the American Academy of Pediatrics Washington, DC office. Visit the AAP website for more information on federal child health issue.)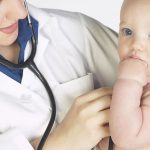 We also advocate to the state Medicaid and Peachcare program on behalf of children and our members; and to support the advancement of the concept of the Medical Home.
Finally, advocacy can occur within the Academy itself when members have issues or concerns they want to bring to the attention of national Academy leaders. The Academy Leadership Forum (ALF) is held each spring and considers resolutions form members on issues of interest to all pediatricians.