Georgia Pediatric Practice Managers Association
Georgia Pediatric Practice Managers Association (GPPMA)
In April 1996, the Georgia Chapter of the American Academy of Pediatrics approached pediatric practice managers and formed a professional networking and education association.  The group became the Georgia Pediatric Practice Managers Association.  GPPMA's stated purpose and goals can be found below.
GPPMA is your source for networking and meeting with fellow Pediatric Practice Managers to exchange ideas, learn new concepts and techniques, and stay current with management trends and updates.
GPPMA is led by a volunteer Steering Committee who meet to discuss the business of the group and plan educational programs.  GPPMA works closely with the Georgia Chapter/AAP on issues relevant to pediatric practices.
Purpose for the GPPMA
To provide an organized method of communication for networking and education focused on issues pertinent to pediatric practice management.
Goals and Objectives
Conduct regular meetings for networking, exchanging ideas and problem solving by presenting educational programs on current trends in pediatric practice, health care and practice management issues.
Structure
GPPMA does not require formal membership or dues and is open to all pediatric practice managers, administrators and staff.
About GPPMA Meetings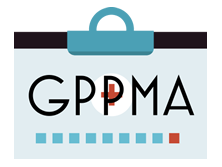 One-day meetings are held each Spring and Fall, that allow practice managers to meet and network with other pediatric practice managers facing similar issues and challenges.  The meetings provide an excellent opportunity to exchange ideas and obtain current updates.
Comments shared by past attendees:
"This was a wonderful first time experience.  I look forward to our next meeting"
Great learning experience"
"Great info; answered questions I had; new ideas; looking forward to the next meeting"
"Very informative program; a day well spent"
ListServe for Georgia Pediatric Practice Managers:
The Chapter has created a ListServe for the Georgia Pediatric Practice Managers Group.  This ListServe was created as a forum for pediatric practice managers in Georgia to connect and share ideas.  A practice manager is able send one email that will reach their peers across the state.
There is a requirement that 51% of the pediatricians in the practice be Chapter members in order to include the staff on the listserve.
If you are interested in joining the listserve, send an email to ndahill@gaaap.org or kaskew@gaaap.org with your name and practice information.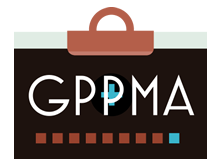 Get Involved!
If you wish to volunteer to serve as a committee member or provide us with suggested topics, please contact the Chapter office.   Otherwise, we look forward to seeing you at our next conference. If you are interested in receiving information about upcoming GPPMA meetings, please call 404-881-5067.
Laurie Viebrock – Chair
Arianne Salandy – Vice Chair
Kristen Hart
Debra Ledbetter
Melissa Davis
Alicia Senn
Perry Barnes
Teresa Casey
Teresa Andrews
Pam Patterson
Gail Lavender
Jeff Mathis
Carolyn Parera
Chris Topa
Melissa Brown
Noreen Dahill 404-881-5094 or ndahill@gaaap.org
Kasha Askew 404-881-5067