Virtual Medicaid Office Hours
Join Medicaid Task Force Chair, April Hartman, MD on the first Thursday of every month from 8:00 am – 9:00 am for a comprehensive discussion on all things Georgia Medicaid.  Registration is required.  Click here to register.
Discussion will include information from GAMMIS to learning about any individual concerns facing your practice and everything in between.  Please join us or consider having your practice administrator or billing staff participate in this event.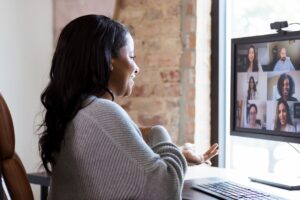 Georgia Pathways to Coverage™
Georgia Pathways to Coverage is a new program to help low-income Georgians qualify for Medicaid who otherwise would not be eligible for traditional Medicaid.Unlike traditional Georgia Medicaid programs, Pathways requires monthly reporting of qualifying activities for continued eligibility. For more click here. To apply click here.

Georgia Medicaid and PeachCare for Kids® Renewals & Redetermination of Eligibility Begins April 1, 2023
Beginning April 1, 2023, Georgia will begin the process of redetermining eligibility for all individuals enrolled in Medicaid or PeachCare for Kids® on their designated renewal date as per the 2023 Consolidated Appropriations Act.  The purpose of the eligibility review is to determine if a member is still eligible for Medicaid or PeachCare for Kids® coverage.  A renewal date is the anniversary date of when an individual was enrolled in Medicaid or PeachCare for Kids® and can occur within the 14-month redetermination period from April 1, 2023, to May 31, 2024.
The redetermination process involves collecting and verifying information, including income and contact details, as well as other requested information or documents related to determining eligibility. Notices and/or emails will be sent to all members approximately 45 days before their coverage is scheduled to end. The notice will explain that the member's redetermination process has begun, and that they may have to submit documents such as pay stubs or other materials to complete their redetermination.  
Please encourage families to update their current account or create an account at www.gateway.ga.gov so that they can stay informed about this process.  Once families have successfully created a profile or updated their information on Gateway, they will receive a confirmation "T number" (tracking number).  Families are encouraged to write it down their T Number for later use. This number can also be retrieved from the "Manage My Account" page of the Georgia Gateway.
Families can choose if they want to be contacted about the renewal process by mail, phone, or email here.  These English & Spanish flyers outline the process for families.  In-person assistance can be scheduled at the various Division of Family & Children Services (DFCS) listed here. If a family needs assistance in reading and communicating with DFCS, they can also call 1-877-GA-DHS-GO (1-877-423-4746) for free interpreters.  If the individual is deaf, hard of hearing, deaf-blind, or have difficulty speaking, they can dial 711 for the Georgia Relay service.  Additional resources for physicians and families can be found at www.staycovered.ga.gov.
If a member is still eligible, notification will be sent confirming eligibility either through mail or via email that their coverage has been renewed for another year.  If a member is deemed ineligible and is denied coverage, they will be notified through mail or via email. If the member "failed to submit" their documents within their renewal period, they can still submit their documents within 90 days of their redetermination date.  If a member disagrees with the denial decision, he/she has the right to appeal the decision.  Instructions on how to appeal a denial decision will be included in the notice.  Members who have aged out of PeachCare for Kids or are no longer eligible for Medicaid, will be referred to the Federally Facilitated Marketplace for alternative healthcare options.  
Practices are encouraged to check eligibility for their patients when scheduling appointments and retaining the eligibility screen confirming coverage on the day services were provided.  When the Public Health Emergency ends on May 11, 2023, families with children enrolled in PeachCare for Kids will once again need to pay their premiums and copayments.  Non-payment of premiums over time may cause a child to lose their coverage.  If a child is shown to be ineligible, refer the family to call DFCS for assistance at 1-877-423-4746. 
 The American Academy of Pediatrics offers resources to assist pediatricians in helping families during this renewal process.  This two-page practice resource explains the process:   Medicaid Unwinding: What Pediatric Practices Need to Know.    This template Pediatric Practice Template Letter to Families (a Spanish version is also available) can be customized to assist families.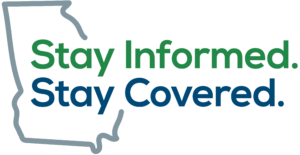 Early, Periodic, Screening, Diagnostic, & Treatment (EPSDT)
Early and Periodic Screening, Diagnostic, and Treatment (EPSDT) benefit includes a comprehensive array of preventive, diagnostic, and treatment services for Medicaid eligible infants, children and adolescents under age 21, as specified in Section 1905(r) of the Social Security Act (the Act). The EPSDT benefit is also available to PeachCare for Kids® members up to 19 years of age. The EPSDT benefit is designed to assure that children receive early detection and care, so that health problems are averted or diagnosed and treated as early as possible. The goal of the EPSDT benefit is to assure that individual children get the health care they need when they need it.
The EPSDT benefit also covers medically necessary diagnostic services. When a screening examination indicates the need for further evaluation of a child's health, the child should be appropriately referred for diagnosis without delay. States are required to arrange for and cover under the EPSDT benefit any Medicaid covered service listed in Section 1905(a) of the Act if that treatment or service is determined to be medically necessary to correct or ameliorate defects and physical and mental illnesses or conditions for children through age 20 years of age.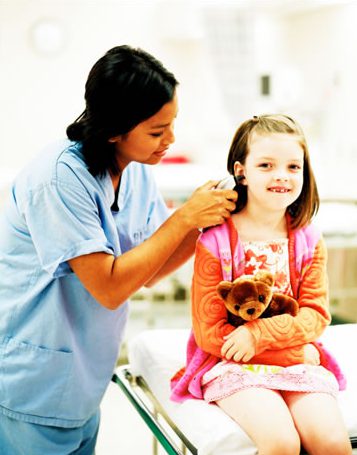 Reviewing your Health Check Record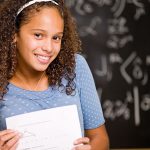 Although Health Check Record Reviews are currently not available as a service through the Chapter, it is important to periodically review your charts for Health Check accuracy.   The goal of the Health Check program is to make certain a child's health needs are met through initial and periodic exams and evaluations, so that health problems are found, diagnosed and treated early.
Billing Tips for Health Check
The Health Check manual is updated quarterly in January, April, July and October and can be downloaded off the Medicaid web portal under the tab Provider Manuals. The following are tips to guide you when billing for Health Check Services with FFS.
Review quarterly updates within the EPSDT manual posted on the Medicaid webportal.
If you have any concerns with denials for EPSDT services, please contact the Chapter office
Health Check Referral Codes
When completing the Health Insurance Claim Form [CMS-1500 ], the EPSDT Referral Codes must be entered in the shaded area of box 24H. (Appendix L)
Example 1: If the EPSDT screening is normal, the referral code is NU (No follow up visit needed)
Example 2: If the EPSDT screening indicates the need for further diagnostic and treatment services and a follow-up visit is necessary, use the applicable referral code(s):
AV Available, Not Used: Patient refused referral
S2 Under Treatment: Patient is currently under treatment for health problem and has a return appointment.
ST New Services Requested: Referral to another provider for diagnostic or corrective treatment/scheduled.
Medicaid Managed Care – If you are a Chapter member and have a concern regarding one of the three Georgia Medicaid Care Managment Organizations, please email your question to medicaidquestions@gaaap.org. While we do not have a staffer at the Chapter office dedicated solely to helping with Medicaid issues, we do have some of your physician leaders who can answer these questions and Chapter staff that can assist in certain areas, especially on immunizations or Health Check questions.
Reimbursement available Developmental Screens in EPSDT
In order to be reimbursed for the developmental screenings required by Georgia Medicaid at the 9, 18, and 30 months visits, members are to bill code 96110 with the EP modifier and the appropriate ICD-10 diagnosis code -Z00.121 or Z00.129 OR Z02 – Z02.89- in order to receive reimbursement for the Developmental Screening. Only one (1) Developmental Screening will be reimbursed at each of these intervals. The reimbursement rate is $11.74.
A few of the tools that meet the Medicaid requirement for this code include the Ages & Stages Questionnaire (ASQ II and ASQ III), Parents Evaluation of Developmental Status (PEDS), Child Development Inventory (CDI) – 18 months to 6 years, and the Infant Development Inventory – Birth to 18 months.   The child's medical record should include a note indicating the date on which the test was performed, the standardized tool used, and the screening result result/score.
If the child is not seen at the 9, 18, or 30 month visit, a developmental screening should be performed during the Catch-Up visit for the missed periodic visit. This Catch-Up Developmental Screening should be billed, using the EP and the Medicaid Program specific "HA" modifiers along with the 96110 CPT code and the appropriate ICD-10 code. Only one (1) Catch-Up Developmental Screening during any one (1) Catch-Up interval is allowed.
Reimbursement of Depression and Alcohol Drug Screening
An annual depression screening and an annual alcohol/substance abuse risk assessment should be performed for members ages 11 years through 20 years during the EPSDT periodic screening visit. When completed during the periodic visit, the depression screening and alcohol/substance risk assessment can be reported as brief emotional/behavioral assessments. Providers must bill code 96127 with the EP modifier, POS 99 and the appropriate ICD-10 diagnosis code – Z00.121 or Z00.129 Z00.00 or Z00.01 or Z02 – Z02.89 – in order to receive reimbursement.
Vision Screening
Routine vision screening per Bright Futures is recommended at ages 4 and 5 years, as well as in cooperative 3 year olds. Instrument based screening may be used to assess risk at ages 12 and 24 months, in addition to the well visits at 3 through 5 years of age. See 2016 AAP statement, "Visual System Assessment in Infants, Children, and Young Adults by Pediatricians and "Procedures for Evaluation of the Visual System by Pediatricians".
Oral Health
Fluoride varnish is recommended from 6 months through 5 years. Footnote 25 wording has been edited and also includes reference to "Fluoride Use in Caries Prevention in the Primary Care Setting" and "Maintaining and Improving the Oral Health of Young Children." Once teeth are present, fluoride varnish may be applied to all children every 3-6 months in the primary care or dental office. Indications for fluoride use are noted in the clinical report "Fluoride Use in Caries Prevention in the Primary Care Setting."
Coordination of Benefits
Georgia Medicaid Fee for Service (FFS) and the CMOs are referred to as "payors of last resort" under federal law. This means that if there is other third party or private insurance available, it must cover the child's medical care. The exceptions to this rule are preventive and pediatric services including Health Check and non-institutionalized pregnancy related services. Refer to the plan's Coordination of Benefits section for details on claims submission. However, if you have billed Peach State and Amerigroup for a sick visit and your patient was later shown to have third party coverage, these plans will contact the third party plan to obtain reimbursement. If you have billed WellCare for a sick visit and your patient is later shown to have third party coverage, WellCare will recoup payment from your office and you will need to bill your patient's third party payor.
Who are the Managed Care Organizations?
Centene Corporation DBA Peach State Health Plan
Credentialing Process
DCH is in the process of revising its credentialing process and will begin to announce these changes as they occur.  Current plans are to utlize HP to work with an NCQA approved vendor to manage the credentialing process.  Click here for details.
 Checking Medicaid CMO Eligibility
With the implementation of HB 1234 in 2008, there have been some changes to the way you verify member eligibility.  Previously, you would go to the CMOs websites to determine eligibility by plan affiliation; however, due to the bill the only acceptable verification of plan affiliation for a member is via the GHP web portal. You may notice that all the CMOs have a link to the GHP web port for plan affiliation verification.  You may still utilize the CMO eligibility verification for PCP assignment.
Who is eligible for the Georgia Families Managed Care Program?
Individuals who are eligible to enroll in Georgia Families include low-income families, children, and pregnant women, women eligible for Medicaid due to cervical cancer and PeachCare for Kids to managed care.  Aged, Blind and Disabled (ABD) population are included in the managed care program at this time. Children in foster care must opt out in order to not be transfered to Amerigroup's Georgia Family 360.
How can your patients can enroll in Georgia Families?
Maximus, the enrollment broker for GA Families, works with Medicaid members who are eligible to participate in the GF program.  Members are encouraged to do the following to enroll:
By calling 1-888-GA-ENROLL (1-888-423-6765) or click here for the on line enrollment process.
By completing an enrollment packet and mailing it to GF
Attending an assisted enrollment session
Once a member has enrolled into a plan, they will have 90 calendar days to change their health plan or PCP.  After the 90-day period, they will not be able to make any changes to their health plan affiliation without cause until the open enrollment period begins the following year.
To assist you and your patient in the enrollment process, there are a few thing you should know:
• Maximus has also developed a brochure and CMO comparison sheet that you can download from their website (https:www.georgia-families.com) for distribution to your patients in the office.
• Providers can tell their patients which plans(s) they are participating with, but they cannot advise their patients' which plan to choose. The patients need to chose a plan based on their own decision making process.
Please be reminded that CMO Medicaid members have the option during their open enrollment period (once per year) to change their CMO and PCP assignment.  Open enrollment is continuous, based on the individual member's enrollment date.  Members will receive a letter from Georgia Families 30 days prior to their enrollment anniversary date.  If the member does not make a choice during the 30-day window they will remain in their CMO.
Planning for Healthy Babies
Planning for Health Babies (P4HB) – Planning for Healthy Babies (P4HB) is a waiver program developed by the DCH with the goal of reducing the number of low birth weight (LBW) and very low birth weight (VLBW) births in Georgia. This program provides Family Planning, Inter-Pregnancy Care (IPC) and Recourse Mother (case management) services to members 18 through 44, who would otherwise not be eligible for Medicaid.
Services include:
Family planning initial exam and annual exam
Contraceptive (birth control) services and supplies
Follow-up family planning visits
Pregnancy tests and pap smears
Testing, medicine and follow up for sexually transmitted infections found during the family planning exam (does not include HIV/AIDS and hepatitis)
Counseling and referrals to social services and primary health care providers
Tubal ligation (sterilization)
Family planning pharmacy visits
Vitamins/folic acid
Select immunizations for participants ages 19 and 20. Participants age 18 receive vaccines at no cost
If you have a patient who is a Low Birth Weight or Very Low Birth Weight, you can refer the mother to www.P4HB.org for further details on how to apply for this program.