Welcome!
October 2021
As we enter the last quarter of the year, we are optimistic that the approval of the COVID vaccine for younger children is just around the bend. "Hopefully, by end of October," Dr. Fauci said. So this month and in the months ahead, we'll be helping members prepare to be COVID vaccinators of the 5-11 age group, if they have not already done so. The cold chain storage requirements have been relaxed since the standards last winter making it easier for practices to handle and store the Pfizer vaccine.
Watch for webinars this month to assist you in this critical task.  Because we have heard from members regarding cardiac issues with young patients with COVID-19, we've scheduled a webinar on Thursday, Nov. 4, 12:30-1:30pm. Guest faculty Matthew Oster, MD, Sibley Heart Center, Atlanta will speak on "Update: Cardiac Aspects of COVID-19 in Children." You won't want to miss this.
On October 20, the Jim Soapes Charity Golf Classic will be held at the Cherokee Golf Club, Conyers.  The tournament proceeds benefit the Chapter's foundation, the Pediatric Foundation of Georgia. And later this fall we will kick off the Foundation Endowment Campaign, where we plan to raise $500,000 to endow the foundation for perpetuity. We hope you will contribute to this important endeavor.  More details can be found on the Foundation page of this website.
Planning is complete for our fall meeting, Pediatrics on the Parkway, at the Cobb Galleria, Atlanta; Nov. 11-13, 2021.  The meeting will be offered as a "hybrid" and registrants may either attend in person or virtually. Thanks to Emory University's Jud Miller, MD, who is serving as this year's program chair. Registration is now open! For more information on the meeting, click here. The meeting will also feature the Chapter's annual awards, to be presented during the Friday morning session. This presents us with the opportunity to honor the many in our professional organization and our friends who care for Georgia's youngest citizens.
Then looking to December, Pediatric Practice Managers and Pediatric Nurses winter meeting will take place on Thursday, Dec. 9, at the Cobb Energy Centre.  They're always well attended by these critical partners and colleagues of our members' practices. Program details will be available soon.
Our webinar calendar continues to be full of many offerings for you. Click here to see this; and let us know if there are other topics you think we should address in our CME presentations.
As always, to our members–let us know at the Georgia AAP office if we can ever assist you.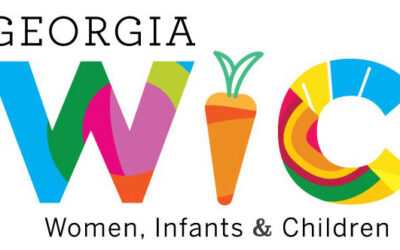 This webinar is designed to provide you with an update of Georgia WIC Resources & Services for 2021presented by Tatyana Hofmekler, MD, MSc, Chair of the Committee on Nutrition.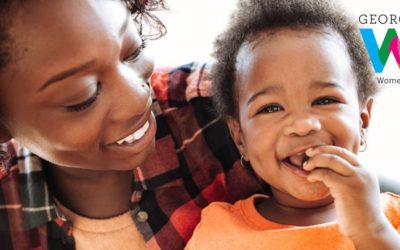 The new documentation form, the Request for Medical Formulas Form (RMF), replaces the Medical Documentation Form (MDF).
The Pediatric Foundation of Georgia, the Chapter's philanthropic arm, provides grants to the state's pediatric programs to support activities of…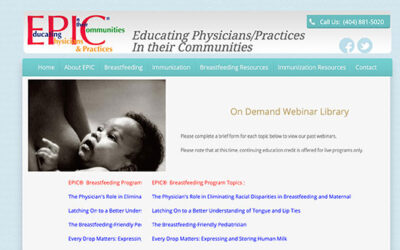 EPIC® Breastfeeding Webinar On Demand Library Now Available!Our on-demand library is now available for viewing by physicians and their practices. Questions, contact Christie Jean at cjean@gaaap.org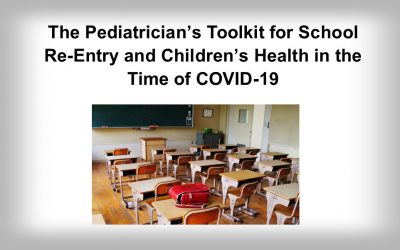 The School Health Committee of the Georgia Chapter of the American Academy of Pediatrics has prepared The Pediatrician's Toolkit for School Re-Entry…