Infant, Child & Adolescent Health Screening
Preventative Health in Georgia

Each child and family is unique; therefore, these
AAP/Bright Futures Recommendations for Preventative Pediatric Health Care
 are designed for the care of children who are receiving competent parenting, have no manifestations of any important health problems, and are growing and developing in satisfactory fashion. Additional visits may become necessary if circumstances suggest variations from normal.
Developmental, psychosocial, and chronic disease issues for children and adolescents may require frequent counseling and treatment visits separate from preventive care visits.
These guidelines represent a consensus by the American Academy of Pediatrics (AAP) and Bright Futures. The AAP continues to emphasize the great importance of continuity of care in comprehensive health supervision and the need to avoid fragmentation of care. Georgia's Early, Periodic, Screening, Diagnosis & Treatment (EPSDT) uses this schedule for all screenings.
Form 3300:  Certificate of Vision, Hearing, Dental & Nutrition Screening
The Georgia Department of Public Health has released a revised version of the Form 3300, Certificate of Vision, Hearing, Dental and Nutrition Screening.  This revised version will be required for those children who are being admitted for the first time to the Georgia Public School System for the 2014 – 2015 school year.  During the 2013-2014 school year schools may accept either the new form or the previous version of the form. 
The new form is intended to be clear and easy to understand and contains information on nutrition screening.  Physicians are permitted to complete all four components of the form.  the form can also be completed at the local health department.  Vision screening can be conducted by a Georgia licensed optometrist, an employee of Prevent Blindness Georgia trained to conduct vision screening, or a school registered nurse.
Hearing screening can be conducted by a Georgia licensed speech-language pathologist or audiologist, or a school registered nurse.  Dental screening can be conducted by a Georgia licensed dentist, dental hygienist, or a school registered nurse.   Nutrition screening can be conducted by a Georgia licensed dietician or a school registered nurse. The individual conducting the screening must sign the appropriate section and list the date that the screening took place.
Any computerized version of the 3300 Form must contain all the information included in the current form.  If you have any questions, please contact Fozia Khan Eskew at the Chapter office at 404-881-5074 or via email at feskew@gaaap.org.
Newborn Metabolic/Hemoglobin Screening
For the Official Rules & Regulations regarding Georgia Newborn Screening Program which includes a list of conditions in the panel, please click here.
Repeat Screenings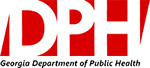 The Chapter has learned that the Georgia Department of Public Health (DPH) released information on how to obtain new filter paper for repeat newborn metabolic and hemoglobinopathy screenings on April 7, 2014. This new filter paper will be required as of May 19, 2014. No other filter paper will be acceptable.  To order the newer filter paper, please complete the Outfit Order Form and select items 3491 Metabolic Disease and and 3603 Mailing Envelope to obtain these new supplies.
Also some reminders regarding repeat screenings:
Infants discharged before 24 hours must have a screen prior to leaving the hospital and must also have a repeat screen within five (5) days.
If it is discovered that a screening test has not been done, a specimen should be immediately collected.
There are no special exceptions to collecting a specimen for breast-fed babies. Breast milk and colostrum are considered an adequate protein challenge.
There are no special exceptions to collecting a specimen for babies on antibiotics.
If the child has moved to this state from another state, it may be necessary to retest the child since not all states screen for the same disorders.
For full details visit the Georgia Department of Public Health Newborn Screening for Metabolic and Sickle Cell Disorders website. 
Obtaining Newborn Metabolic Screening Results
Web Portal: The Georgia Public Health Laboratory has a web portal that allows submitters to access official newborn screening results 24/7.
Click here
for the eReports web portal 
Click here
for the registration form for the eReports web portal.
Online: Newborn screening results can also be obtained on line by completing the registration process available at Georgia's State Electronic Notifiable Disease Surveillance System (SENDSS).  Click here to for instructions on how to register for SendSS.  Click here for an FAQ Regarding SendSS.
Metabolic and Endocrine Follow-up: Abnormal results for metabolic and endocrine disorders are managed by the Emory University Division of Medical Genetics. Program staff reports abnormal results to the listed health care provider, aids in locating the newborn with an abnormal screen, and offers follow-up recommendations.
Emory University School of Medicine
Newborn Screening Follow-up Program: (404) 778-8560
Metabolic Nutritionist: (404) 686-5500; PIC ID: 14097
Geneticist-on-Call (pager for nights and weekends): (404) 701-0532
Hemoglobin Disease Carrier Status Follow-Up: The Sickle Cell Foundation of Georgia, Inc. is responsible for follow-up of abnormal hemoglobin results that suggest carrier status. The Foundation staff contacts families and offers family testing and counseling. The Sickle Cell Foundation can be reached at (404) 755-1641 or 1-800-326-5287 (toll free).
Hemoglobin Disease Follow-up: Abnormal results that suggest actual hemoglobin disease are divided between the Division of Pediatric Hematology/Oncology at the Georgia Regions University in Augusta and the Georgia Comprehensive Sickle Cell Center at Grady Heath System in Atlanta. Program staff reports abnormal results to the appropriate health care providers, aids in locating the newborn with an abnormal screen, coordinates confirmatory testing and ensures that all diagnosed newborns are referred to the appropriate specialist for treatment and long-term management.
Georgia Regents University
NBS Program Coordinator: 706-721-6251
NBS On-call MD 706-721-3893
Newborn Screening Program Sickle Cell Follow-up Atlanta
Phone: 404-463-0815
Fax: 404-657-2773
Newborn Screening Fact Sheets
American Academy of Pediatrics Screening Follow-up Resources: The AAP article entitled Newborn Screening Fact Sheets was published in Pediatrics September 2006 and contains guidance on managment newborn screening issues.
Newborn Screening ACT Sheets for Pediatricians
Click here to view ACTion (ACT) sheet that 1) describes the short term actions a health professional should follow in communicating with the family and determining the appropriate steps in the follow-up of the infant that has screened positive, and 2) an algorithm that presents an overview of the basic steps involved in determining the final diagnosis in the infant.
Universal Newborn Hearing Screening & Intervention (UNHSI)
The Universal Newborn Hearing Screening and Intervention (UNHSI) Program will transition to electronic reporting for hearing screening and diagnostic results through the Georgia Department of Public Health's (DPH) State Electronic Notifiable Disease Surveillance System (SendSS). Electronic reporting directly into SendSS will minimize data entry errors, streamline reporting and access to previously reported information, and ultimately improve service delivery for children.
Effective August 1, 2014, all Audiologists will be required to register and begin entering hearing screening and diagnostic results directly into SendSS for electronic reporting. Electronic reporting through SendSS will replace the current paper submissions and reporting—except for limited paper based reporting for children not found in SendSS, to facilitate reporting to the Public Health Districts.
Results that need to be entered in SendSS
Follow up screen after a "Referred", "Missed", or "Parent Refusal" initial newborn hearing screening conducted at birthing facility.
Diagnostic (threshold testing) after "Referred" initial and/or follow up newborn hearing screen – All records regardless of results.
Initial diagnosis of permanent hearing loss, birth through age 5 (child who passed screen and has late onset hearing loss).
Results that should not be entered in SendSS
Referred screens on children seen for speech delays or risk factors for hearing loss.
Transient conductive (otitis media) on toddlers who passed newborn hearing screening.
Missed appointments (parents did not show).
Subsequent screenings or diagnostic testing after child has passed screening for both ears at same visit or found to have normal hearing bilaterally after newborn hearing screening.
Click here to view the Fall 2013 Newborn Hearing Screening Audiology Update.  This update includes information on the Georgia Hearing Aid Loaner Bank and reminders on newborn hearing screening follow-up as well as use of auditory brainstem response (ABR) devices.
Click here to view the latest Universal Newborn Hearing Screening, Diagnosis, and Intervention:  Guidelines of Pediatric Medical Home Providers.  Georgia's UNHSI staff works to ensure that all newborns are screened for hearing impairment at birth prior to hospital discharge.
Click here for a list of Universal Newborn Hearing Screening Coordinators at your local health department.
For a listing of health departments that offering rescreens please click here to locate a screening location near you.
Suspected and confirmed cases of hearing impairment in children younger than age five is a notifiable disease. Suspected cases of hearing loss must be reported to Children 1st via the Children 1st Screening and Referral form within 7 days. The Surveillance of Hearing Impairment in Infants and Young Children is used to report confirmed hearing loss in children under the age of five.
Georgia Resource Guide for Families of Children with Hearing Loss is a free booklet written for parents and families of children with hearing loss. Click here to view the booklet in English.  Click here to view the booklet in Spanish.  The primary purpose of the guide is to provide all parents with basic and unbiased information regarding: 1) hearing loss, its effects and implications, 2) communication options, 3) state agency programs and services, and, 5) local, state, and national resources. It can also be used as a practical reference tool for audiologists, physicians and early intervention agencies in providing patient education.
If your pediatric patient requires the services of an audiologist, Georgia Department of Public Health provides an UNHSI Audiology Facility Locator.  This locator is intended as a resource for parents seeking local audiology services in their area that serve children birth to age five.  In addition the facilities included in this list can offer re-screening of newborns who screened "refer" at birth.  Searches can also be limited to include locations that provide diagnostic Auditory Brainstem (ABR) screening for newborns up to age 6 months.  Click here to search the UNHSI Audiology Facility Locator.
Vision Screening
Examination of the eyes can be performed at any age, beginning in the newborn period, and should be done at all well infant and well child visits. Vision screening should be performed for a child at the earliest age that is practical, because a small child rarely complains that one eye is not seeing properly. Conditions that interfere with vision are of extreme importance, because visual stimuli are critical to the development of normal vision. Normal visual development requires the brain to receive equally clear, focused images from both eyes simultaneously for visual pathways to develop properly. Retinal abnormalities, cataracts, glaucoma, retinoblastoma, eye muscle imbalances, and systemic disease with ocular manifestations may all be identified by careful examination.
Eye Evaluation for infants and children from birth to 2 years of age
An eye evalution for infants and children from birth to 2 years of age should include an exam of the Eyelids and orbits, external examination, motility, eye muscle balance, pupils and red reflex.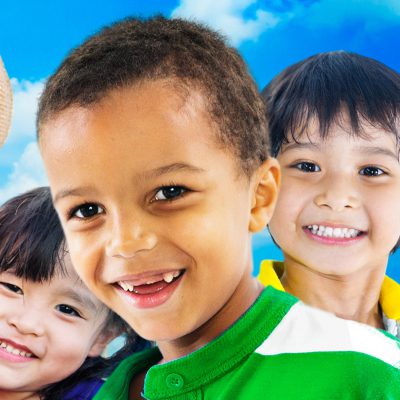 Vision Screening for Children 3 and up
Bright Futures recommends that all children have formal vision screening as part of their health supervision visit annually from 3 through 6 years of age, at 8 years of age, at 10 years of age, at 12 years of age, at 15 years of age, and at 18 years of age. Vision screening should be conducted at other health supervision visits based on risk assessment or any concern on the part of families or the child.
Developmental Screening & Surveillance
The American Academy of Pediatrics (AAP) recommends developmental surveillance at every well-child visit. In addition, the AAP also recommends developmental screening using a standardized developmental screening tool at the 9, 18, and 30-month well child visits. This recommendation is included in the 2008 AAP/Bright Futures Periodicity Schedule.
The Georgia Medicaid program mandates the use of a standardized developmental screening tool with a specificity and sensitivity of 70% – 80% at the 9, 18, and 30-month Health Check visits. The State's Care Management Organizations (CMOs) also adopted this requirement. Surveillance remains a component of Health Check during other well-child visits using an office checklist that attends to any possible parental concerns about their child's development.The Chapter has compiled the information listed below as a resource to assist
you in implementing the process of developmental surveillance and screening into your pediatric practice. Providing this information should not be constructed as an endorsement by the GA/AAP, either explicit or implied. The GA/AAP does not endorse or recommend any tool, methodology or service.
Overview of Standardized Developmental Screening Tools
This chart was prepared using data from the AAP and Developmental Behavioral Pediatrics to outline the various tools, the age ranges for each, languages, and purchase information of standardized developmental screening tools.
For more specific information on these tools visit the following:
Ages and Stages Questionnaires 3 (ASQ)The Ages & Stages Questionnaires 3 ® (ASQ) system screens infants and young children for developmental delays during the first 5 years of life. Parents complete a 30-item questionnaire which covers five key developmental areas: communication, gross motor, fine motor, problem solving, and personal-social.
Parents Evaluation of Developmental Status (PEDS) Parents' Evaluation of Developmental Status (PEDS) is detects developmental and behavioral problems in children from birth to age eight by eliciting and weighing parents' concerns on 10 items.
Child Development Review System– The Child Development Review approach obtains information from parents and helps professionals record their direct observations. It can be used for brief screenings to track "normal" development or for assessment when more detailed information is wanted or needed.
Developmental Coding Resources
The American Medical Association's CPT 2012 editorial panel changed code 96110 in status from a developmental test to a screen. Medicare does not pay for screening or preventive services unless authorized under the Medicare statute hence; CMS determined that the code was ineligible for payment in Medicare in December of 2011. CMS later published values for the code by listing its RVUs to enable physicians to submit charges of the 96110 to private and public health plans for reimbursement.
Screening & Surveillance Checklist
This checklist offers pediatricians and their staff a framework for implementing developmental screening into their practice by identifying key areas for discussion.
AAP Developmental Screening & Surveillance Resources
AAP Policy Statement: Identifying Infants and Young Children with Developmental Disorders in the Medical Home: An Algorithm for Developmental Surveillance and Screening offers guidance on developmental screening.
The Academy's affiliated website, National Center for Medical Home Initiatives for Children with Special Needs has created a web page to provide information on implementing developmental surveillance and screening. The page includes an interactive developmental surveillance and screening algorithm, and information on mentorship opportunities, community resources, how to create an office system, forming partnerships, training and education and additional resources for clinicians and parents.
Autism Spectrum Disorders (ASD)
In addition to developmental screening, pediatricians are encouraged to screen children for Autism Spectrum Disorders (ASD) at the 18 and 24-month well child visits. Siblings of children with ASD should also be screened with a standardized tool that evaluates social and communication skills.
Screening
Modified Checklist for Infants & Toddlers (MCHAT)The Modified Checklist for Infants and Toddlers (MCHAT) is a screening tool to detect the possibility of autism or autism spectrum disorders. This test is for children age 18 or 30 months. This free on line screening tool consists of 23 yes/no items that can be scored in 5 minutes by a professional or paraprofessional. Yes/no answers convert to pass/fail responses.
The child fails the checklist when two or more critical items are failed OR when any three items are failed. Although the M-CHAT is not designed to detect all possible developmental disorders nor will all children who fail the checklist meet criteria for a diagnosis on the autism spectrum, it can identify children who should be evaluated by the pediatrician or referred for a developmental evaluation with a specialist.
AAP Resources
The AAP Autism Tool Kit – This clinical resource toolkit includes screening tools and care management tools to assist in the recognition, evaluation, and ongoing management of autism spectrum disorders.
Identification and Evaluation of Children With Autism Spectrum Disorders – This AAP clinical report offers the pediatrician information on how to recognize the signs and symptoms, create assessment strategies, and encourages awareness of local resources for making definitive diagnosis and management of ASD. Published: PEDIATRICS, November 2007 (Clinical Report) Authors: Chris Plauché Johnson, MD, MEd, Scott M. Myers, MD and the Council on Children With Disabilities Management of Children With Autism Spectrum Disorders – This AAP clinical report offers the pediatrician educational strategies and associated therapies that are the primary treatments for children with ASD. Published: PEDIATRICS, November 2007 (Clinical Report) Authors: Scott M. Myers, MD, Chris Plauché Johnson, MD, MEd and the Council on Children with Disabilities.
Promoting Oral Health
The American Academy of Pediatrics' new Bright Futures Recommendations for Preventive Pediatric Health Care indicates that an oral health risk assessment be done at ages 6 and 9 months. A referral to a dental home (if available) should be made at 12, 18, 24 and 30 months. If a dental home is not available at those ages, an oral health risk assessment should be done.  Also, if the primary water source for the child is not fluoridated, consider oral fluoride supplementation. Click here to view the new periodicity chart. Click here for a summary of changes to the periodicity schedule.
Georgia Medicaid and Oral Health
Since 2002, Georgia's Medicaid EPSDT program, HealthCheck has required the following:
Children must be referred to a dentist for routine dental care for members as early as 12 months of age. However, if indicated, a dental referral may be made at any age. An inspection of the mouth must be a part of each screen. If HealthCheck provider identifies any spot during oral exam, refer the member to a dentist immediately. Discuss the importance of good oral hygiene with member/caregiver.
The Georgia Department of Community Health (DCH), Georgia Medicaid program provides reimbursement for the application of fluoride varnish by physicians in the Medicaid Fee for Service (FFS) Program. The three Medicaid CMOs were notified of this new coverage benefit and it is our current understanding that all 3 will follow Medicaid FFS and begin paying for this service.
This service can billed using CPT D1206 and can be billed on the form 1500. The service is billable under the following Categories of Service: 430 (Physician Services), 431 (Physician's Assistant Services), and 740 (Nurse Practitioners). When done in a physician's office, the procedure can be delegated to appropriate clinical staff. The reimbursement amount is $17.59. The service can be provided for children aged one month through 13 years, 11 months of age, twice annually. The code is already open and further details will be included in the July 1 version of the Medicaid Health Check manual, available on the Georgia Health Partnership web portal.
Locate a Pediatric Dentist
Click here to locate a pediatric dentist at Georgia Academy of Pediatric Denistry