GMAP Project ECHO®
Through the Georgia Mental Health Access Program (GMAP), the Chapter is providing year-long Project ECHOs on pediatric and adolescent mental and behavioral health. 
Registration for our current GMAP ECHO cohorts is now closed. Check back for updates! Virtual
Connect with colleagues 
1 lunchtime per month
Build local connections Expert
Interdisciplinary local faculty team
CME & CNE Credits
Practice + family resources Targeted
Case-based learning for primary care
Learn to Recognize, Respond, Refer for the top kids' mental health diagnoses
Discussion of timely topics chosen by the cohort
2023 Project ECHO Cohorts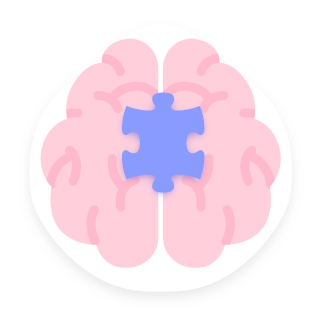 Managing Anxiety & Depression in the Pediatric Practice ECHO
Topics Covered:
Identification & Assessment of Anxiety & Depression
Triage/Emergency Care/Suicidal Ideation
Brief interventions – Anxiety
Brief interventions – Depression
Psychopharmacology
Appropriate Referrals and Follow-Up
Essential Topics in Early Childhood Mental Health ECHO
Topics Covered: 
The Science of Early Childhood Mental Health: What Pediatricians & Pediatric Nurses Need to Know
Perinatal Mental Health: Identification & Intervention of Perinatal Mood & Anxiety Disorders
The Role of Sleep in Promoting Mental Wellbeing
Attachment Related Anxiety Issues in the Young Child
Red Flags in Early Childhood Development
Choosing the Right Evidence Based Therapy for the Very Young Child
Frequently Asked Questions
What is case-based learning?
The ECHO model uses primarily case-based learning. Participants present de-identified cases from their own practice where there is a question of diagnosis or a question about management of symptoms. Participants and hub specialists discuss the cases, ask clarifying questions, and provide recommendations. You will receive a copy of the case presentation form to use as a guide when presenting. All participants are encouraged to present at least one case during the series.
What is the hub and spoke model?
The ECHO model breaks down the walls between specialty and primary care. It links expert specialist teams at an academic or hospital based "hub team" (specialists in the areas of child psychiatry, psychology, pharmacy and social work) with primary care clinicians in local communities – the "spokes" of the model. Together, all participate in regularly scheduled ECHO sessions combined with mentoring and patient case presentations.
How are sessions structured?
Each session will provide a didactic by one of the ECHO Faculty members. 
Q&A 
A case presentation (submitted and presented by participant) is then followed by clarifying questions and recommendations from all ECHO participants.
Final thoughts and questions wrap up each session. 
How much does it cost to join?
ECHO is fully supported by the Chapter and is free for participants but require a commitment of actively engaging in the peer learning community by sharing case presentations and ideas with the group.
Can I earn CME/CEU credits?
GMAP ECHOs at the Chapter provides credit to participants who register and participate in the live sessions. 1 session = 1 AMA PRA Category 1 Credit.
What are the requirements of participation in Project ECHO?
We request participants attend regularly scheduled sessions, present (de-identified) patient cases, and complete post session evaluations. We also ask that they be actively visible on video while using required teleconferencing software, Zoom.
For more information about GMAP, please contact the Chapters Behavioral Health Coordinator, Hannah Smith, at hsmith@gaaap.org or (404)881-5089. You can also download our GMAP Brochure Here.