Latest "Play It Safe, Georgia" Injury Prevention Resources
Child Passenger Safety 
In preparation for the start of the new school year, the Chapter's Committee on Injury, Violence, Poisoning Prevention (CoIVPP) offers you their newest prevention flyers for clinicians and caregivers from the "Play It Safe, Georgia!" Injury Prevention Campaign, Pedestrian Safety. This flyer focuses on child passenger injury prevention and will help start the conversation to support safety.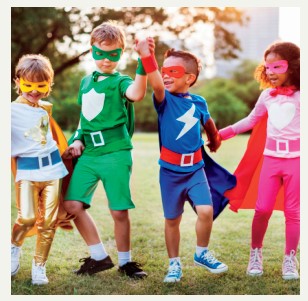 Click here to view these latest releases and our previously released injury prevention flyers from the Chapter's COIVPP.   Flyers on Child Passenger Safety, Teen Driving, and Safe Sleep will be released in the coming months.
We hope Chapter members will find these resources helpful in offering anticipatory guidance around safety and injury prevention to your patients and their families. If you have any questions, would like to suggest a topic to be spotlighted, or want to join our dynamic group of Committee members, please contact Kiesha Fraser Doh, Chair of COIVPP, or Fozia Khan Eskew at the Chapter office at feskew@gaaap.org.
We can all do our part to help Georgia children, their parents, and caregivers "Play It Safe, Georgia!" and lower our state's number of preventable childhood injuries.