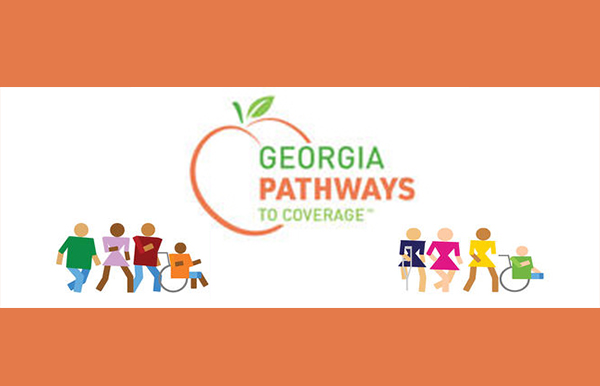 The Georgia Department of Community Health has released information on Pathways to Coverage.  This program permits U.S. Citizens or legally residing non-citizens who reside in Georgia to gain access to health coverage if they meet the following criteria:  are between 19 – 64 years of age, have a household income of up to 100% of the Federal Poverty Level, and complete at least 80 hours of qualifying activities each month.  Coverage in this program begins the 1st of the month after the individual is approved.  Coverage ends at the close of the month in which the individual did not meet their reporting requirement.
Qualifying activities include Full or Part-time employment, on-the-job training, job readiness assistance programs, community service, vocational educational training, enrollment in a Ga Vocational Rehabilitation Agency (GVRA) program or higher education. Individual must not be otherwise eligible for Medicaid coverage to apply for this program.  Individuals with a disability can ask for a "reasonable modification" when they apply; a referral to GVRA or the option for extra time to do their 80 hours may be offered.
For full eligibility details, click here. Additional resources can be found here. To apply, please visit gateway.ga.gov.