Join the 2023 Georgia AAP Peachtree Road Race Team – July 4, 2023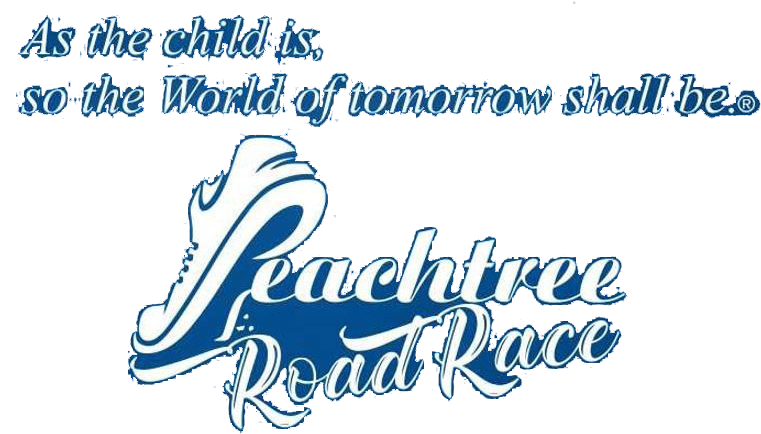 It's time to put on our running shoes again in support of children's health! We are excited to announce the return of our 2023 Georgia AAP Peachtree Road Race team in support of the Pediatric Foundation of Georgia. Join us on July 4 for a great day of comradery during an iconic Atlanta marathon.
To join the team, we ask for a minimum donation of $200. Participants will receive a Foundation t-shirt to wear during the race and enjoy a post-race celebration with colleagues again.
We are also offering T-shirt sponsorships to individual pediatric practices for $100. Practice names will be listed on the team t-shirt worn by our participants. Deadline to participate May 12.
If you are interested in joining the 2023 team or listing your practice on the team T-shirt, please make your donation via the form below.
Proceeds go towards our Foundation Endowment Campaign which seeks to raise $250,000 to match a gift of the same amount which the Chapter made to the Foundation. By endowing our Foundation, we will raise a better future for Georgia's children by supporting the worthy non-profit organizations that serve them!
You will still need to register for the Peachtree Road Race via Atlanta Track Club. Registration for the Peachtree Road Race opened on March 8 for Atlanta Track Club members, and the general public will be able to register on March 15. Non-members will receive entry on a first-come, first-serve basis until June 4 or until capacity is reached. Visit the Atlanta Track Club website for registration information: www.atlantatrackclub.org/peachtree
For questions please contact Michelle at mhudson@gaaap.org.
Sincerely,
Hugo Scornik, MD, FAAP
President, Pediatric Foundation of Georgia