Project Firstline
CDC's National Training Collaborative for Healthcare Infection Prevention & Control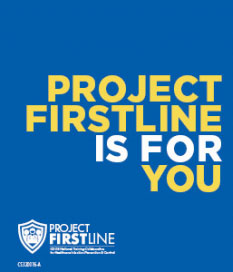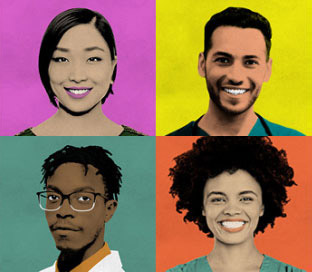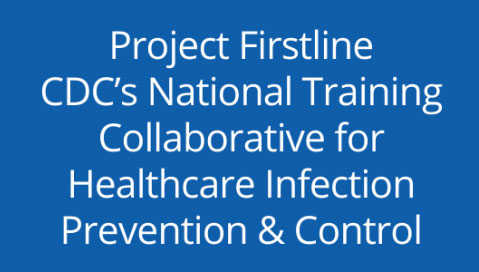 Project Firstline is a Centers for Disease Control and Prevention (CDC) national health care workforce infection prevention and control (IPC) training collaborative that aims to educate all 6 million US health care workers with the foundational understanding of IPC to protect the nation from infectious disease threats, such as COVID-19. The AAP is one of several partners in this initiative.
AAP-CA1 seeks to foster a collaborative space for pediatricians to discuss COVID-19 related concerns, and improve their capacity to better the health of children and their families during this turbulent time.
During the COVID-19 pandemic we've all been puzzling through making changes to our patient care practices in order to provide the safest effective care for the families we serve. What challenges are you confronting as you adapt? How have you creatively addressed these challenges? What are you still puzzling through? The AAP-CA1 is excited to be involved with Project Firstline in partnership with the CDC and National AAP to address infection, prevention, and control. The focus of this effort is to provide education and training in order to "expand and strengthen the capacity, collaboration, and coordination of pediatric health care providers during the ongoing response to COVID-19, and to improve the health of all children and their families."
Inside Infection Control Videos
AAP Pediatrics On Call Podcast
The AAP has featured Project Firstline on a few episodes of the Pediatrics on Call Podcast series.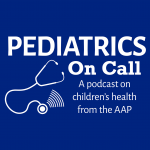 In this special episode, Michael Bell, MD, deputy director of the U.S. Centers for Disease Control and Prevention Division of Healthcare Quality Promotion, joins the podcast to share the latest science about infection control and COVID-19 as part of a new initiative called Project Firstline.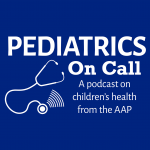 In this episode Michael Bell, MD, deputy director of the U.S. Centers for Disease Control and Prevention Division of Healthcare Quality Promotion, joins the podcast to answer listener questions about COVID-19.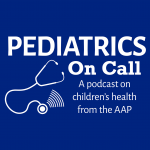 In this special COVID episode, Steve Caddle, MD, MPH, FAAP, joins hosts David Hill, MD, FAAP, and Joanna Parga-Belinkie, MD, FAAP, to talk about treating COVID patients in New York City during the initial surge of cases in March 2020.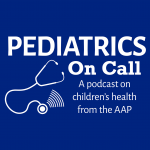 In this episode Sean O'Leary, MD, MPH, FAAP, vice chair of the AAP Committee on Infectious Diseases, describes the characteristics of SARS-CoV-2 and what it might take to end the pandemic.
Professional Tools & Resources
CDC Project Firstline Resources
CDC's infection control training collaborative disigned to help every frontline healthcare worker gainknowledge and confidence.


Every frontline healthcare worker deserves to understand infection control principles and protocols and feel they can confidently apply them to protect themselves, their facility, their family, and their community. CDC's new infection control training collaborative, Project Firstline, is designed to help every frontline healthcare worker gain that knowledge and confidence.
COVID-19 Infection Prevention and Control: Frequently Asked Questions
Infection prevention and control works, is a team effort, and matters. There are many questions that pediatricians and patients/families might have. Below are answers to some of the most common questions.
Please note that this information will be updated regularly as additional data about COVID-19 and infection prevention and control becomes available.
Project Firstline is a national collaborative led by the U.S. Centers for Disease Control and Prevention (CDC) to provide infection control training and education to frontline healthcare workers and public health personnel. The Georgia Chapter, American Academy of Pediatrics is proud to partner with Project Firstline, as supported through Cooperative Agreement CDC-RFA-OT18-1802. CDC is an agency within the Department of Health and Human Services (HHS). The contents of this webpage do not necessarily represent the policies of CDC or HHS, and should not be considered an endorsement by the Federal Government.